Lessons from redeployment to carry into post-COVID working
Like many NHS front-line staff, Covid 19, and the subsequent prioritisation of community services, presented the need and opportunity for me to work differently and I'm two months into my redeployment as a community tissue viability nurse (TVN).
I'm currently working with two different community teams. It's exhausting, but also thought provoking.
"It's great having a TVN in the team", I often hear. And I can see how that would be true – providing almost instant access to specialist advice is great. The downside is that having me on hand, provides the temptation to look for a quick fix (I'd probably do the same to be fair) and could remove the need for someone to think through the assessment and to find a solution.
So, willing as I am to help and convenient as it may be to have me there, it could be argued that there is risk of de-skilling the generalist nurses if as specialists we don't deal with these requests correctly.
Knowledge sharing
One way of ensuring that this doesn't happen, is providing hands-on training. This new way of working means that I am getting the opportunity to do 'little and often' training sessions to smaller groups, (which seems to work best) and which is not something we could have done when we were 'business as usual'.
By sharing wound care best practice, as a service, we ensure that more patients get the right treatment early on which minimises suffering and stops a problem escalating and becoming chronic.
With rising levels of obesity and type-2 diabetes, the numbers of people suffering with non-healing wounds increases each year, and I believe that sharing knowledge with my colleagues is a vital part of my role.
A new way of working
Our specialist service has one clinician working per day, to triage referrals from nursing homes and primary care. Everything is done via either SystmOne, phone or email.
In the vast majority of cases, this has been great and we certainly won't want to go back to seeing everyone face-to-face once COVID-19 has passed. This new way of working means more patients can be assessed and treated, drastically cutting waiting times.
We are also trialling remote video consultations – something we have talked about for years, but the pandemic has pushed these changes through much more quickly.
Positives of self-care
Other positives include the opportunity to enable patients and their families to self care. Some people embrace this fully and once they have grown in confidence, love the opportunity and benefits that this can bring. The patients get perfect consistency and the care is excellent, with support easily accessible if needed. One couple, who were initially nervous, now wouldn't go back to weekly clinics and the wound is healing well.
Other patients are self-caring reluctantly and will be the first back to the practice nurse once COVID-19 has passed.
Then there are those that fall in-between. They will carry out their relative's wound care because they worry about people coming to the house and spreading the virus. They wouldn't have wanted to do this otherwise and were apprehensive, but with the right support they are doing great! Will they continue post COVID-19? I don't know, but I hope so, and with the right encouragement and support they just might.
The nursing time this frees-up, enables us to treat people far sooner and to train our colleagues in picking up and correctly caring for these potentially life-changing problems.
What is interesting is that for those 'in between' people, consistency from clinicians is as important as ever. They need the same clinician responding to emails or calling. It just wouldn't work if that contact was another task, allocated in the same way as a face-to-face visit might be.
Lastly, redeployment has reminded me about the immense pressure our community teams work under. The long lists of visits, the complex patients and the fabulous end-of-life care they provide so skilfully.
It's a challenging and yet interesting time and I think we are all learning lessons we will want to carry forward into the post-COVID-19 workplace.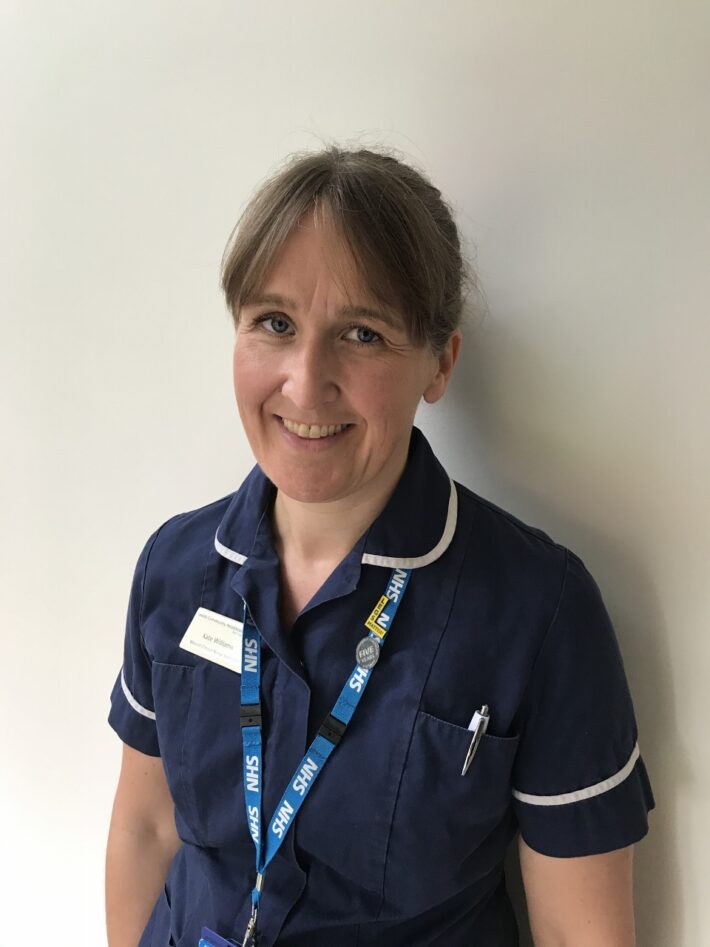 Kate Williams, Legs Matter member and wound clinical nurse specialist at Leeds Community Healthcare NHS Trust