Don't let problem legs and feet be a COVID-19 casualty
COVID-19 has been highly successful at halting all health prevention work – services were redirected away from prevention to treating the expected tsunami of pandemic patients.
This 'turning off' of all prevention work was understandably the right decision at the time, but is this still the case?
We are now in the fourth month of our nation fighting the pandemic. And four months of no prevention work could lead to a lifetime legacy of ill health and worsening outcomes for many patients.
A 'ticking time bomb'
If you think about the consequences of stopping cervical screening – a vital service which is proven to reduce incident and severity of cancer the impacts are clear.
But this 'ticking time bomb' is the same for patients with diabetes and high-risk feet, where preventative interventions are also proven to reduce incidence of ulceration, helping to prevent diabetic foot infection, major limb amputations and early death.
Never in the NHS has prevention been more important, BUT the focus on this due to COVID-19 has been completely eliminated.
We now need to refocus on prevention, as this is one of the most effective ways of eradicating patient suffering and the best way to help manage the wider burden on NHS services.
Burden on community and hospital services
In the UK, most people with chronic wounds receive their care from a practitioner working in either the patient's home (community nursing) or in a general practice surgery. In normal times, wound care is estimated to represent around 50 per cent of community nursing workload.
However, due to service and staffing issues during the last few months, there have been regular reports of patients being unable to obtain nurse appointments and cancelled patient visits due to staff shortages.
Some patients have been left without appropriate equipment or an adequate supply of dressings. Not delivering care for people with chronic wounds will ultimately increase demand on community and hospital services due to delayed healing, increased incidence of uncontrolled exudate, wound infection and cellulitis.
Many wound care services recognise the need to get back to 'normal business', but this is not proving to be as easy as simply restarting from where we left off. How we restart services, whilst ensuring they are safe for patients and staff, is a huge challenge.
The need for social distancing is paramount, but prior to this pandemic, many clinics were substantially overbooked with patients in busy waiting areas. The patient volumes or size of waiting areas are not something that we can change overnight.
Restarting priority services
Which services we restart, and in what order is a daily conversation with service managers.
Many NHS organisations are focusing on how to restart cancer services, which on the surface seems the right thing to do.
What comes next?  Is it the services with the biggest backlogs? Those where the clinical leaders shout the loudest? Or is it in relation to clinical risk? And how do you prioritise clinical risk across all specialities? Is a person awaiting a hip replacement and in daily pain more or less important than a child awaiting cochlear hearing implants, to be able to develop speech? Never before in the NHS have we had to pitch for priority against each other's services for elective and non-acute work.
So much of the overall NHS capacity has been lost across all care settings, including GP practices, primary care clinics, outpatient clinics, theatres and wards. This is due to the need for social distancing, required downtime between patients to be in line with infection control policies and continuous extensive cleaning.
Track and trace challenges
As COVID-19 continues to impact the way we all live our day-to-day lives, it also has a profound, ongoing effect on everyone who provides care for people with lower limb conditions.
Health care services have had their staffing levels adversely affected both by sickness related to COVID infections and high-risk employees who have been advised to shield or step away from clinical practice. Now we face a new challenge in relation to 'track and trace'.
Even if staff have been wearing a face covering, if they have been alerted by 'track and trace' they now have to isolate for two weeks.
This is a real concern because if NHS services and staff encounter pockets of infection, this could subsequently close down certain services due to the need for staff to isolate as a potential contact.
Clinicians as patient advocates
We need to guarantee that the voices of patients with lower limb conditions and wounds do not go unheard – while the debate regarding which services restart, and when, continues.
It's vital to ensure that there is strong representation from well-respected and senior clinicians to shout for the need of our patients – making sure that they receive the right care, at the right time.
I fear, without effective advocates, the rights of patients with lower limb conditions and wounds could worryingly, fall way down the priority list.
We must safeguard all the hard work from the previous decades in raising awareness and producing cost effective evidence and ensure they have not been in vain.
We have the opportunity to make chronic leg ulcers a thing of the past – we need to grab this opportunity with both hands, despite COVID-19.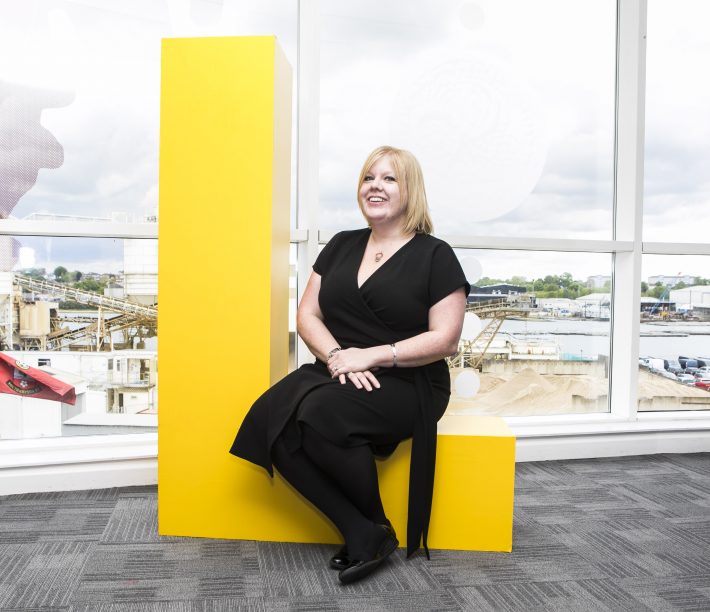 Dr Leanne Atkin is chair of The Legs Matter Campaign, working to improve lower leg health in the UK, and a vascular nurse consultant from Pinderfields Hospital, Wakefield.