Legs Matter operates under the governance of the Society of Tissue Viability, (formerly known as the TVS) a registered charity. They're a well established charity and celebrated their 40th anniversary in 2020.
The Society of Tissue Viability was instrumental in setting up the Legs Matter coalition and has also contributed significantly to the funds of the campaign.
About the Society of Tissue Viability
The Society's work is focused around three key areas: building community; sharing expertise; and creating change-makers. All their activities are designed to encourage the collaborative thinking and action needed to solve wound and skin challenges.
They have been involved in a multitude of projects over the 40 years and are keen to ensure that Legs Matter is a great success and is run efficiently and effectively.
Three of the Society of Tissue Viability trustees are proud to represent the Society on the Legs Matter coalition – Sarah Gardner, Kate Williams and Gill Sykes.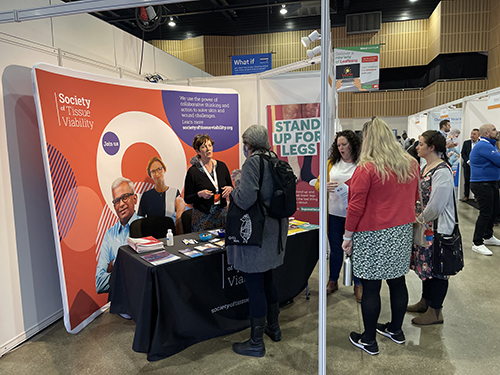 Tell us what you think
If there's anything you want to ask us or tell us, whether it's a suggestion about our website, a complaint, or a compliment, drop us a line at
support@legsmatter.org