Self care for venous leg and diabetic foot ulcers
Peter Hilton is 78 and lives in Temple Newsam, Leeds – he has a history of venous leg and diabetic foot ulcers dating back to 1993, and has been plagued by poor health since retiring.
Since March 2020, his wife, Pat, has taken on Peter's care supported by Legs Matter member Kate Williams, a wound clinical nurse specialist at Leeds Community Healthcare NHS Trust.
During lockdown, Kate has taught Pat how to safely clean and dress Peter's leg ulcer after he was told to self-isolate due to existing medical conditions.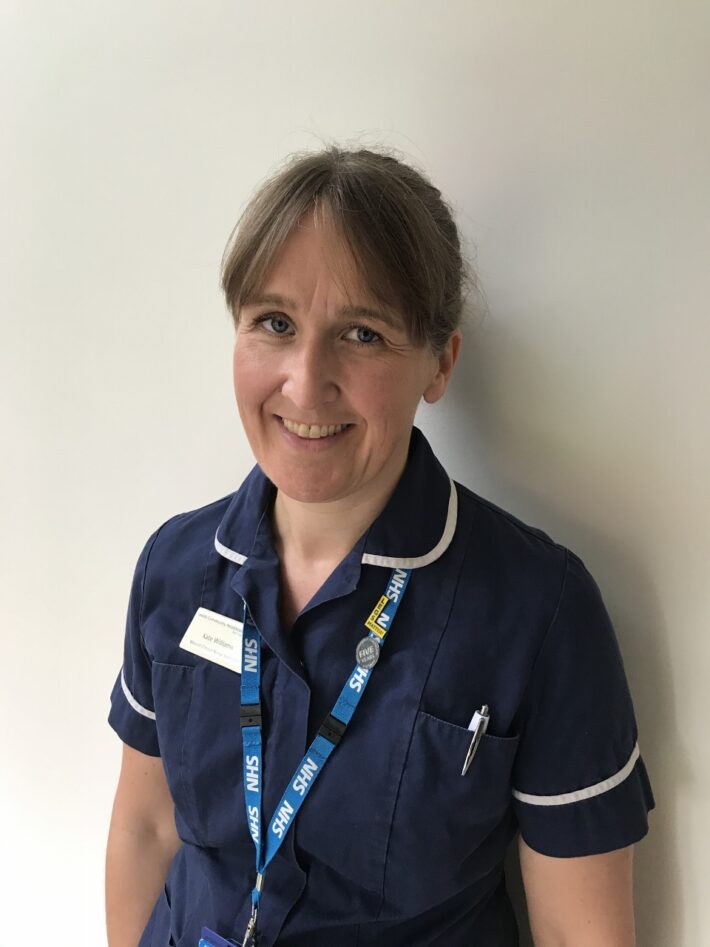 Pat's confidence has grown in leaps and bounds since March. She is now being taught how to correctly bandage Peter's leg to apply enough compression to improve blood flow back to his heart, to help healing.
The former dental nurse was initially anxious when she agreed to take on the care for Peter's leg ulcer. Now, three months later, his leg is healing and the pair who have been married for 57 years, say the new way of caring has brought added benefits.
Pat said, "At first I was nervous because I didn't want to make Peter's leg worse, but Kate has been wonderful in supporting me and it's working really well. Peter's ulcer is healing and I can always call Kate if I need help or advice. Self-caring is more convenient for us and we also have more control over Peter's care.
"If we can see something needs doing we can do it, we don't have to wait for the next appointment. It's beneficial to other patients too because it means Kate can help more people. It's good to see that something positive has come out of the pandemic situation and I think services will change because of it. We've tried it and it's working well.
Peter added: "Sometimes my leg throbs, but it seems to be healing and I call Pat my super-nurse. She's been amazing at looking after me with Kate supporting her at home. We are very lucky."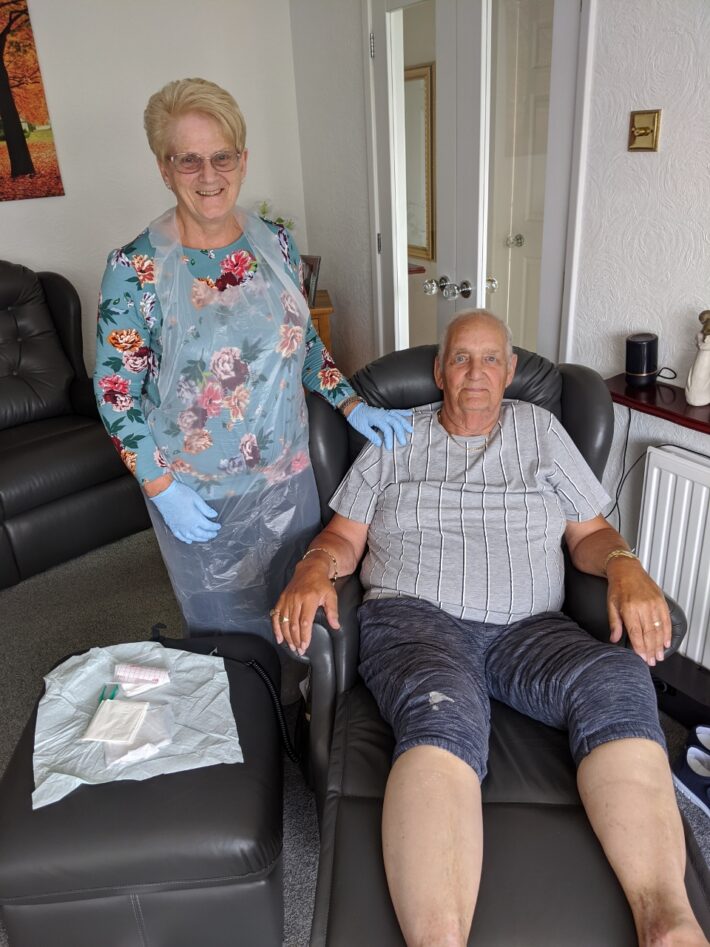 Peter developed his first leg ulcer in 1993 and went on to develop multiple ulcers on both legs and feet. They became so debilitating, at one point he was told amputation was likely. Fortunately, he underwent successful laser surgery in 1995 at Leeds General Infirmary. His legs subsequently healed and until 2019 he was free of the painful wounds.
Despite remaining upbeat, Peter had another health scare in 2018 when he was diagnosed with a type of blood cancer – Hodgkin lymphoma. He has since had treatment for prostate, spine and stomach cancers and remains hopeful about the future.
"My hope is to live a long time", he said. "I've been very lucky so far and I'm convinced if you get the right person who has the knowledge, then you are treated correctly. Pat and I both agree that with my leg ulcers, one approach is best and that continuity of care will get something healed, especially when that person is following the best treatment available. I'm proof of that."