Standing up for legs and feet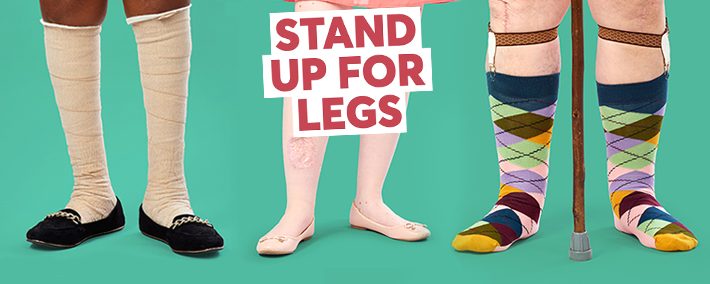 Every day, thousands of people's quality of life is devastated by the lack of support and advice on the prevention of lower leg and foot conditions and the failure to correctly diagnose and treat them. We're determined to change this. Obviously it takes money for us to continue with our work.
If you're having an event during Legs Matter Week or any other time of the year for that matter and would like to raise money for a great cause, you can do this via JustGiving.
Tell us what you think
If there's anything you want to ask us or tell us, whether it's a suggestion about our website, a complaint, or a compliment, drop us a line at
support@legsmatter.org