New position paper hailed as a game-changer in clinical practice
The British Lymphology Society's (BLS) Position Paper For Ankle Brachial Pressure Index (ABPI) – Informing decision making prior to the application of compression therapy.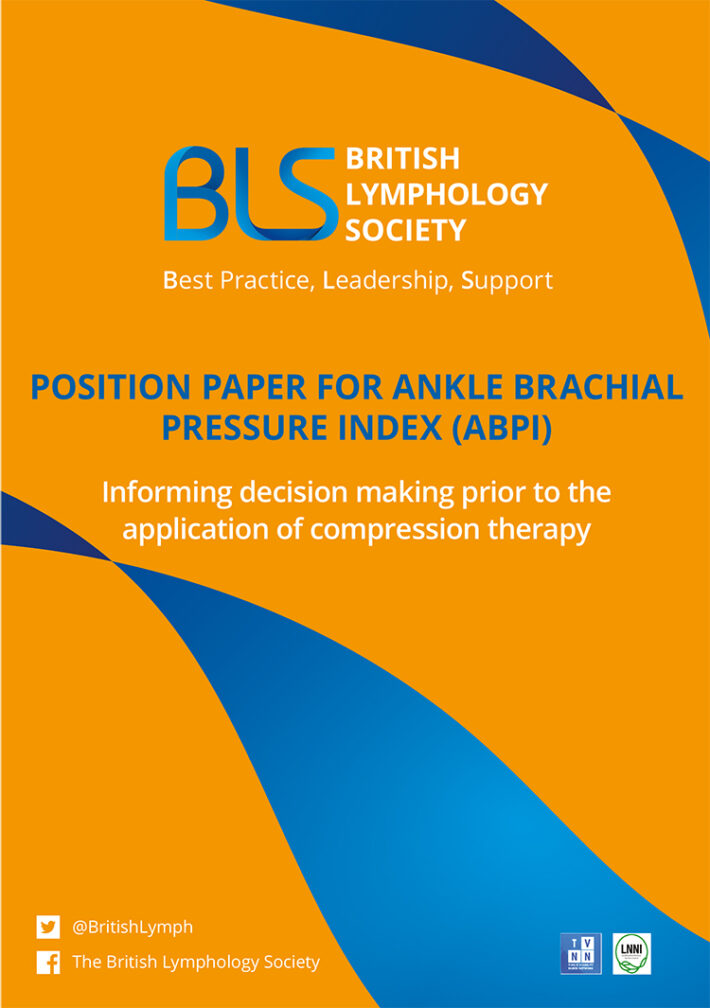 The launch of this new document at the British Lymphology Society's Annual Conference is anticipated to make a significant improvement to care of people with lower leg swelling and chronic leg wounds. On social media it has been hailed as a game-changer, with potential to make a huge impact on a growing chronic health problem and to reduce the care costs for the NHS if ineffective or inadequate treatment is administered.
We welcome this document based on evidence, clinical expertise and common sense and are proud that BLS is providing its members with a strong professional voice to enhance care. It was fantastic that members cheered when it was presented at the conference, one member saying 'Hallelujah!' on social media!"
Dr Leanne Atkin, Chair of the Legs Matter Campaign, of which BLS is a Coalition member, said:
"The BLS position paper for ABPI aims to support health care professionals to improve patient care by utilising clinical judgement in vascular assessment and lower limb – anything that breaks down the barriers and improves the time frames for patients receiving appropriate treatment is fabulous news!"
Background to the position paper
At the British Journal of Community Nursing Lymphoedema conference, London (March, 2018) a debate regarding ABPI / Doppler assessment in lymphoedema was held with the expert panel comprising BLS members:
Paula Lawrence, Macmillan Clinical Nurse Manager Lymphoedema and Tissue Viability
Betsi Cadwaladr University Health Board
Professor Vaughan Keeley, Lymphoedema Consultant, Derby Teaching Hospitals NHS Foundation Trust
Robin Cooper, Vascular / Lymphoedema Nurse Specialist, Salisbury District Hospital
Rebecca Elwell, Macmillan Lymphoedema ANP, Royal Stoke University Hospital.
This lively debate concluded that ABPI assessment in patients with lower limb oedema is not standard practice in most specialist lymphoedema clinics and that the BLS should develop a position paper to reflect this as soon as possible.
Introduction to the position paper
The ABPI is the ratio of the blood pressure at the ankle to the blood pressure in the upper arm. Compared to the arm, lower blood pressure in the leg suggests blocked arteries due to peripheral artery disease (PAD). ABPI is calculated by dividing the systolic blood pressure at the ankle by the systolic blood pressure in the arm. ABPI is only part of vascular lower limb assessment along with the patient's past medical history and current medication, and recording of symptoms and risk factors and a clinical examination being of paramount importance.
It is well recognised that lymphoedema is a progressive condition which, if left untreated, may result in an increased risk of cellulitis (and thus sepsis), lymphorrhoea and skin changes, delayed healing of skin tears and wounds along with reduced mobility, due to increase size and weight of the limb.