Meet the Legs Matter super stars
Real people
The reality is, none of us are picture perfect 100% of the time. And when we began the Legs Matter campaign back in April 2018, it was always our plan to use real people and real legs. So with our initial idea of legs and funky socks, that's exactly what we did – met and photographed real patients and their legs. Due to the nature of people's legs and foot problems and the stigma surrounding them, people are often shy or embarrassed about their condition. As a result we felt allowing some anonymity and not showing the person's face put them at ease and also helped us shine a light on a problem area of the body that often gets ignored – legs and feet.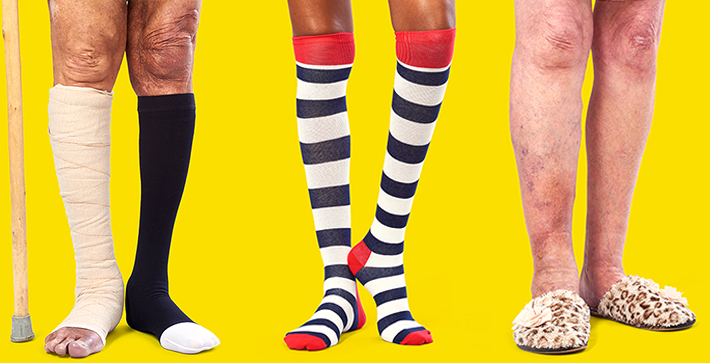 Legs Matter Week
When we decided to undertake an Awareness Week, our approach to working with real people was no different. But we wanted a different way to help capture people's imaginations, so we decided the week would be centred around the idea of making a big impression for leg and feet – from giant Ls that could be used across the different regions, to big L posters and graphics, to big stories – with lots of ways, big and small, for people to get involved. For our Awareness Week we wanted to see the whole person so they could be the stars and focus of the week. We understood that this shift meant we were asking more from people. We wanted to see and hear their stories, take portrait photographs and make films, which meant for them being brave and smashing through some of the stigma or embarrassment they may have felt before. For this we take our hats off to them for allowing us to share their often very personal stories.
Thanks to our campaign super stars
Along with our story tellers, we have our campaign super stars, who you'll see across our campaign materials and popping up in our film. We had brilliant fun working with them on the photoshoot taking pictures with our giant L but also hearing their stories reminded us of the seriousness of the problem and made sure we were sensitive to what the campaign needs to achieve.

Thank you to our brave story tellers
Without these brave people telling their stories to us, and in turn to you, we wouldn't have a campaign or our Awareness Week. We hope their stories will help raise awareness of what to look out for and how to get help – whether it's a problem that has affected you, your family, a friend or colleague. Please take the time to read their stories, watch our film and share our message.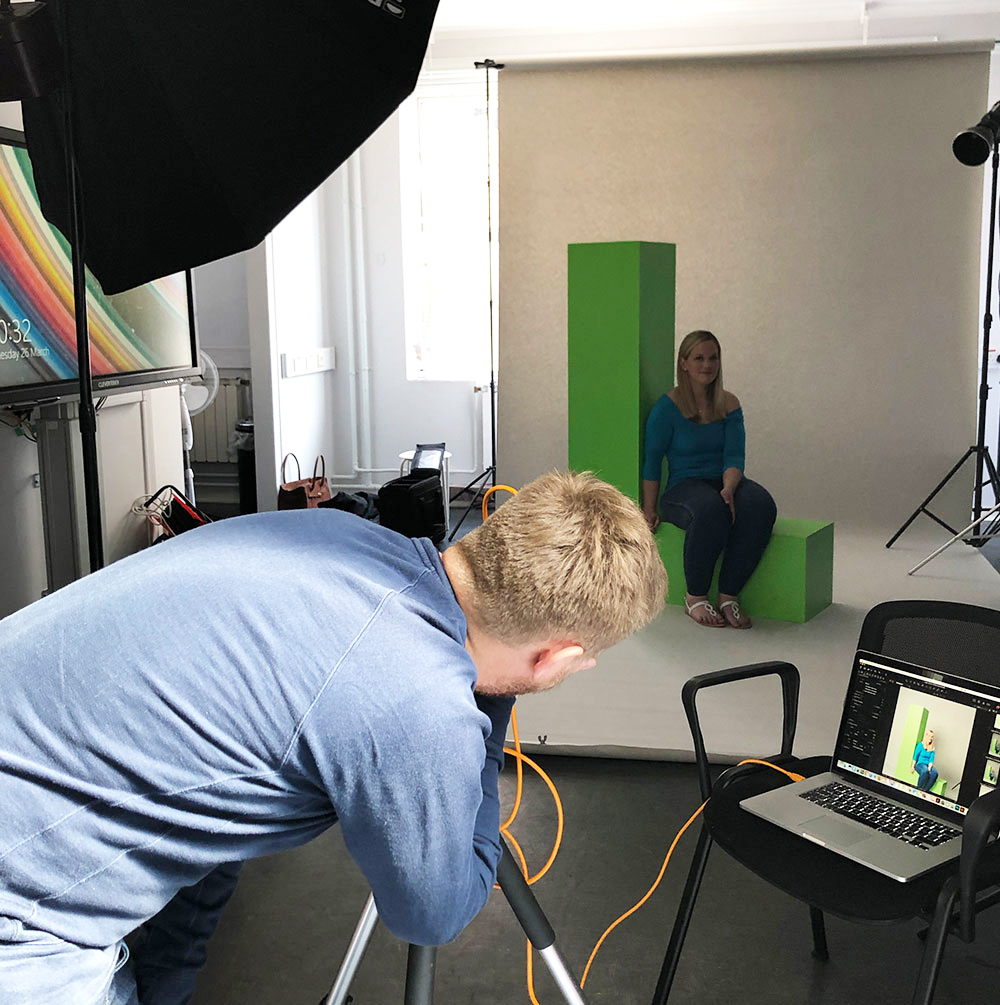 With special thanks to
Accelerate CIC and the The Lymphoedema Support Network (LSN) for helping organise and support our patient models
John King – for our brilliant website
Jon Davis – for making the Big L so big and so perfect
Jonty Tacon – our fantastically creative photographer, for the main campaign and awareness week images
Richard Jackson – our animator and film producer extraordinaire
Team Pink – our agency of talented writers, designers, project managers and all round super ladies