Meet John Hellings, one of our Patient Partners
Hello to everyone reading my Blog on the Legs Matter Campaign website.
I'm one of the newbies to Legs Matter and that's because I'm… a patient and I feel very honoured. So the latest Legs Matter meeting of its founders and prime-movers at Leeds University on 31st August was my initiation as a "patient representative".
The day's business was run through efficiently as honest friendship and professional respect filled the room (see Photo below – I'm the only bloke in the room).
These guys knew what they were talking about and had a very clear idea of what needed to be done, but is that what the patients want?
Well, as far as the outgoing Legs Matter Chair Una Adderley's gorgeous home-made lunch was concerned, then yes please, that's what this patient likes.
I am sorry that I have only just got to meet Una as she handed over to a new Legs Matter Chair, Leanne Atkin.
It's indisputable that we patients with lower leg conditions need a Legs Matter Campaign badly. The way it is being done gets my support so far. I hope I can help.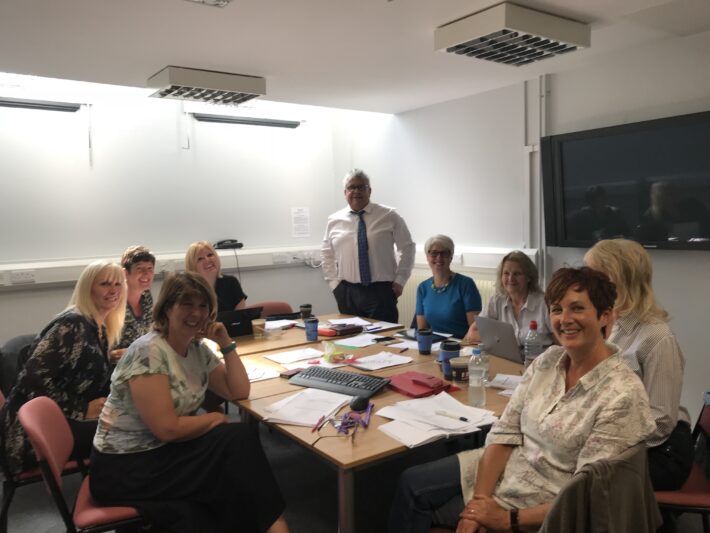 If you're a patient and want to speak to a fellow 'sufferer' about any Legs Matter issues, please contact me through this website.
Meanwhile, my Motto for the medics is:
"Maximum Possible Compression Please!"