Standing up for legs at The House of Lords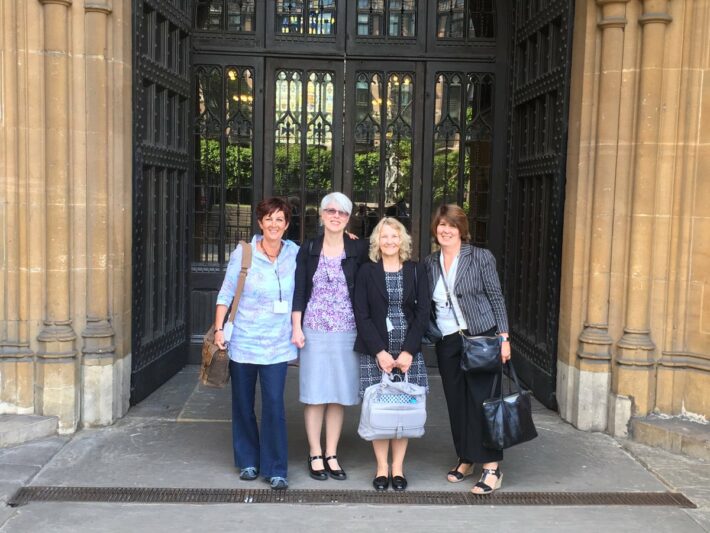 Legs Matter representatives at the House of Lords Senior government is listening and is interested in the plight of people with wounds.  Yesterday, the Legs Matter coalition attended a meeting at the House of Lords called by the Rt Hon Lord Hunt of Kings Heath (Opposition Spokesperson on Health; Cabinet Office; and Higher Education).
Professor Julian Guest set the scene. In 2016 Professor Guest published a highly influential report that caught the attention of NHS England and others. The report estimated that chronic wound care was costing between £4.5 and £5.1 billion and was often sub-optimal in quality. Yesterday, Professor Guest reported that subsequent work predicts that the cost of chronic wound care has risen by 11% and is likely to cost between £6 – £9 billion per year.  It is estimated that 74% of chronic wounds are cared for by district nursing teams yet the number of District Nurses has declined by 30% since 2013 while their chronic wounds workload has increased four fold.  No wonder district nursing teams are stressed – it's a perfect storm!
The good news is that this unfolding crisis is being recognised. Margaret Kitching, Chief Nurse, NHS England (North), who has a background in tissue viability nursing, has been working tirelessly to draw attention to the need to improve wound care.  Her campaigning has resulted in the plan to establish a Wound Care Strategy Board  by July 2018.  This Board will be supported by a Clincial Advisory Panel drawn from a wide variety of relevant professional groups and a Woundcare Stakeholder Council to ensure that the patient voice is heard.  There will be three primary work streams;
Pressure Ulcers;
Acute / Surgical Wounds; and
Lower Limb Wounds.
And it was made quite clear the Lower Limb Workstream was of very high importance.
Members of the legs Matter coalition were vocal in expressing their support for this plan. I think we all managed to make a point at least once and 'Legs Matter' was mentioned repeatedly. They know we are there and pushing for change for our patients..
So… things are happening and the Legs Matter coalition is at the table…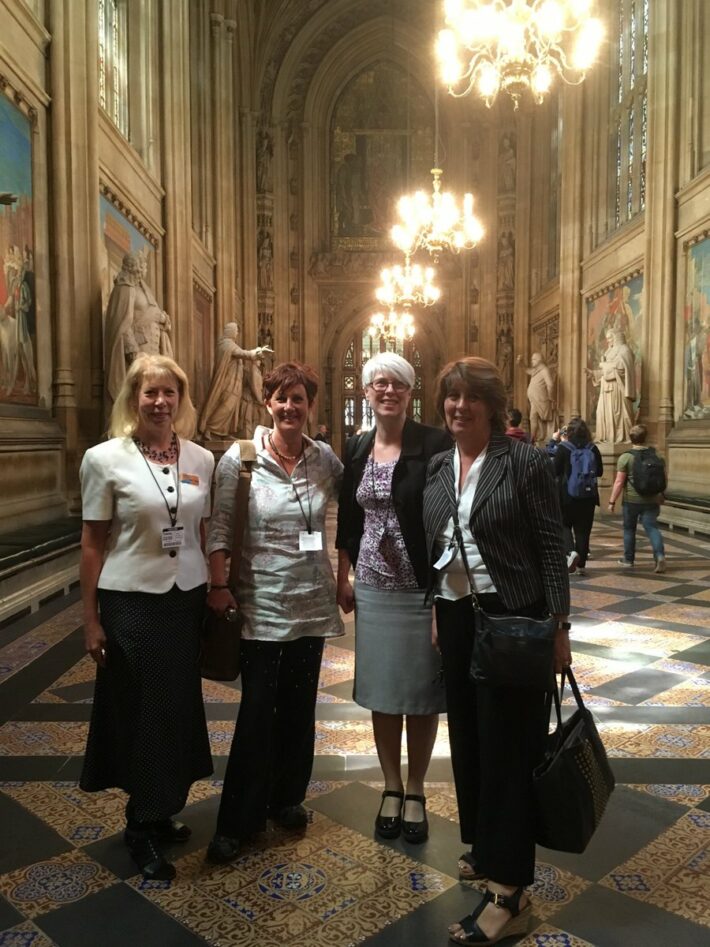 How you can get involved – tell your MP your story
We're working to ensure that MPs and Peers understand the issues affecting people with leg and feed conditions, so they can make sure policy reflects their needs. But we can only do so much and need your help too.
About the author
Una Adderley RN, DN, PhD, Lecturer in Community Nursing
Dr Una Adderley is a lecturer at the University of Leeds and one of the Trustees at the Tissue Viability Society (TVS). Her education and research interests focus on tissue viability, clinical judgement and decision making with a particular focus on leg ulceration. Her clinical background is in district nursing and tissue viability specialist nursing. She is currently involved in a number of leg ulcer and wound care initiatives at national and international level.