Legs Matter merch – leaflets, posters, promo items and more
We have a great range of Legs Matter branded merchandise which you can buy to help you stand up for legs any time of the year.
How to order
Please download our order form below, fill it in and follow the instructions. You can email us on support@localhost if you have any questions.
Download the price list (with pics!)
Just one thing, minimum order is £30 (£25 + VAT).
What can I order?
From patient leaflets, flyers, posters, t-shirts and lapel pins to fancy table cloths and giant Ls – we've got it covered, here are pics of just some of our items.
A5 Legs Matter Flyer – explains more about the scale of the problem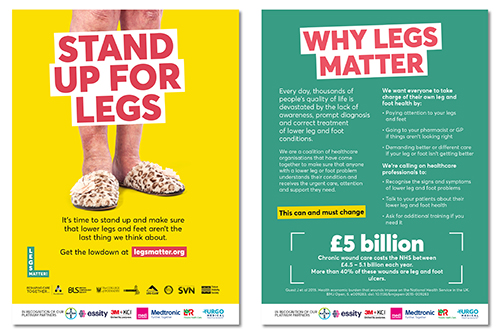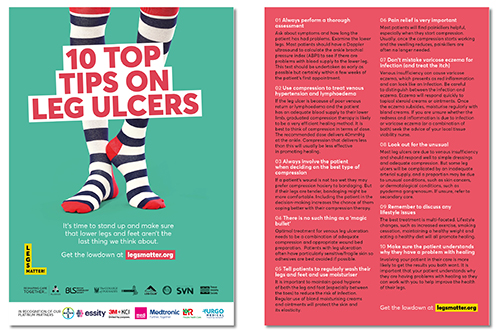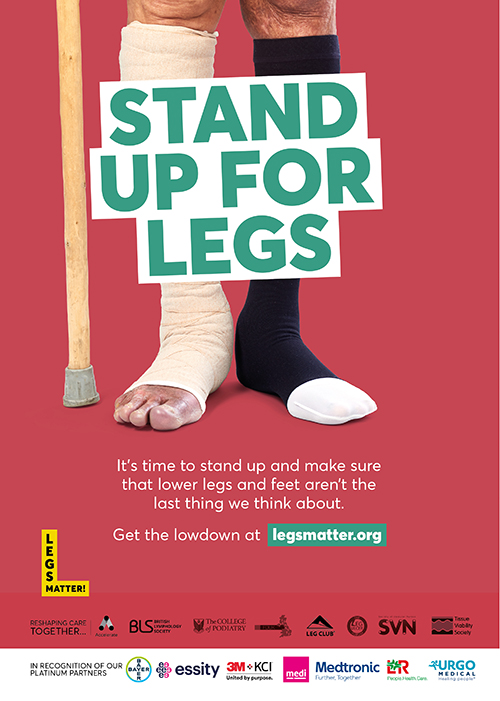 A2 & A1 plasticised posters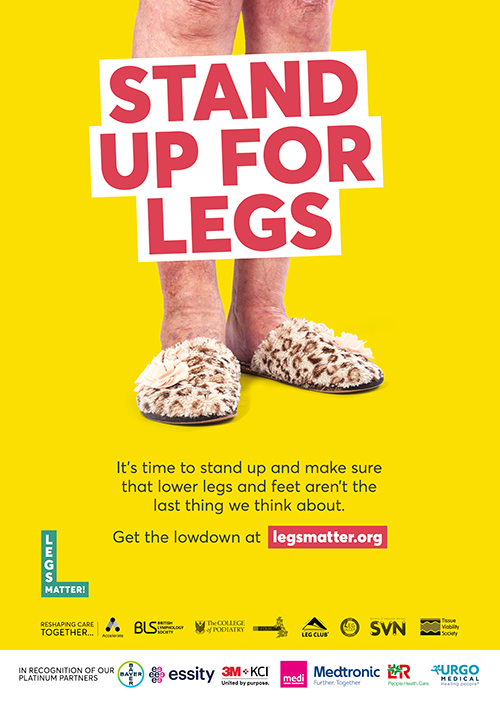 Big L on correx hard plastic in various sizes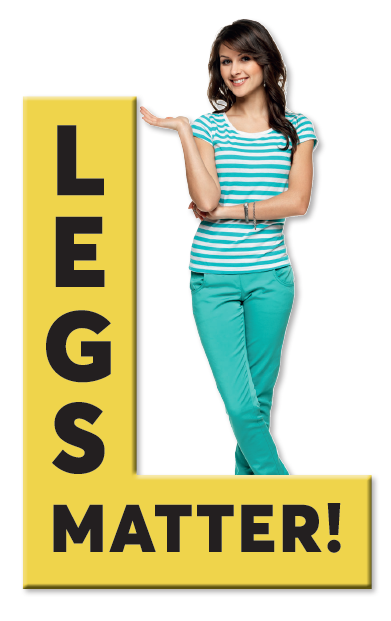 White Legs Matter Tee with a black and yellow logo – Medium or Large size available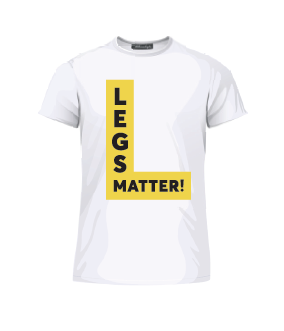 Black Legs Matter tote bag with yellow logo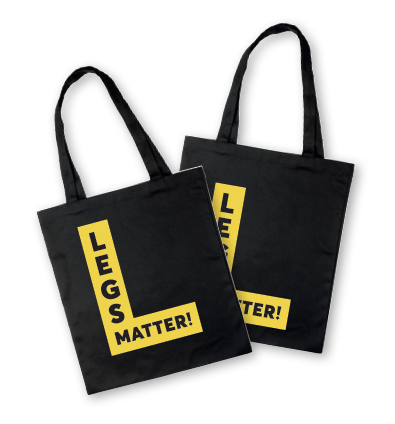 Set of three Legs Matter business cards (pack of 3 x 36)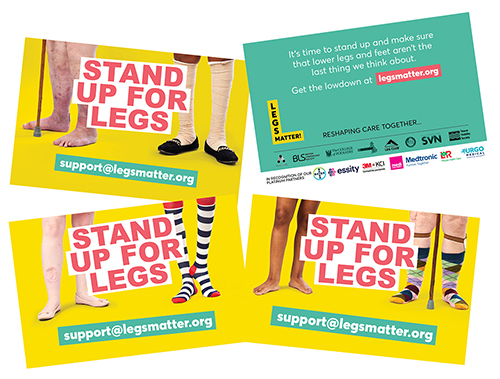 Legs Matter table cloths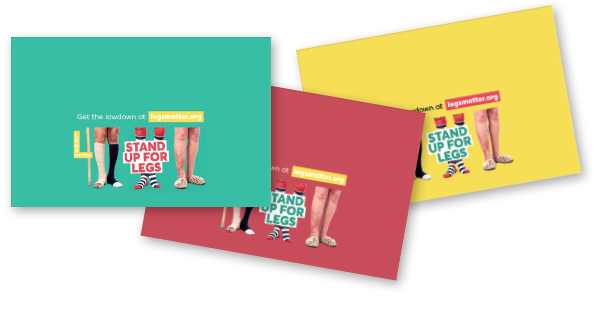 What happens with the money?
Legs Matter is a coalition of charities, not-for-profits and good guys. 100% of the charges for merchandise cover the costs of production and postage.