How we turned a pair of wellies into a toe-saving device
By Gill Skyes
Legs Matter coalition member
Clinical Lead Podiatry at Calderdale & Huddersfield NHS Trust
Why create specially adapted wellies?
What you wear on your feet has a big impact on your foot's health, which is why an important part of treating a chronic foot ulcer is looking at a patient's footwear. When RNLI volunteer Keith came to us for treatment, he told us that he spent a lot of time in wellies as he is often volunteering on the lifeboats. Wellies don't offer the foot a great deal support, so we knew that we needed to get them adapted to give Keith's toe the best chance of healing.
How Keith's wellies were made
First, we took a cast of Keith's foot in order to create a bespoke inlay for the welly. The inlay was designed to take the pressure away from the 1st toe joint and redistribute the pressure across the rest of the foot evenly. A lot of pressure is put on the big toe when walking, so we used specialist, hard-wearing materials that would withstand the pressure and retain their shape.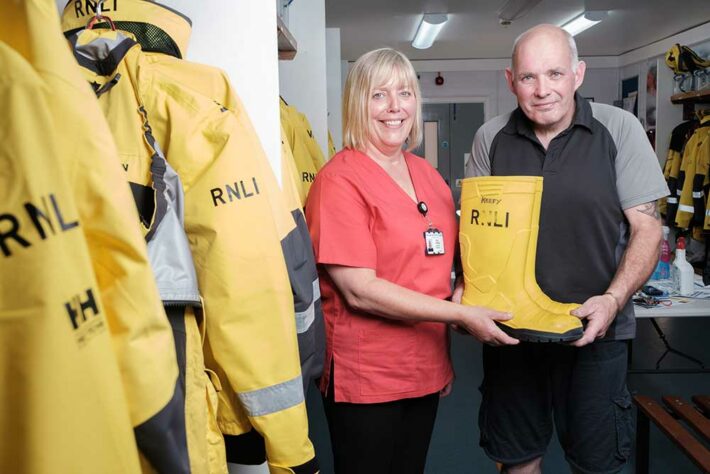 With the inlays ready, Keith attended our Central Base Clinic to have the wellies fitted and further adapted for an ultra-precise fit. The inlays took the pressure off his big toe so he could still do his vital work for the RNLI (The Royal National Lifeboat Institute) without compromising the healing of his diabetic foot ulcer. We regularly reviewed the inlays to check that they were still offering optimal support. Now – 15 months on – Keith's toe is fully healed.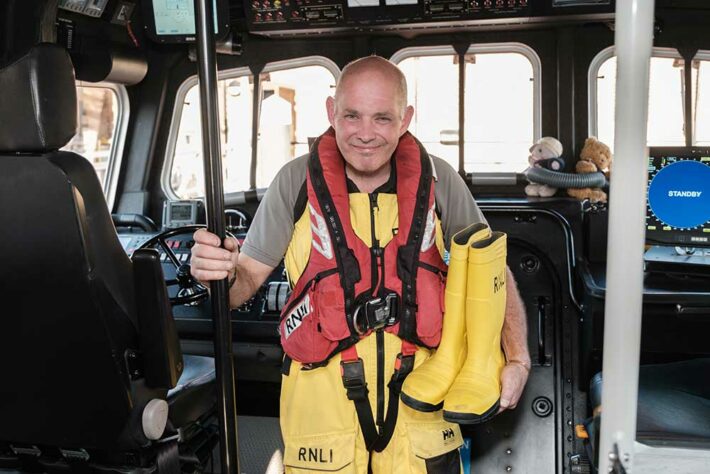 Other support
Diabetes UK Diabetes UK are the leading UK charity for people affected by diabetes it's their responsibility to lead the fight against the growing crisis. And this fight is one that involves all everyone – sharing knowledge and taking diabetes on together.

Contact details
0345 123 2399
helpline@diabetes.org.uk
Find out more on the Diabetes UK website
Tell us what you think
If there's anything you want to ask us or tell us, whether it's a suggestion about our website, a complaint, or a compliment, drop us a line at
support@legsmatter.org