Why it's time to take skincare seriously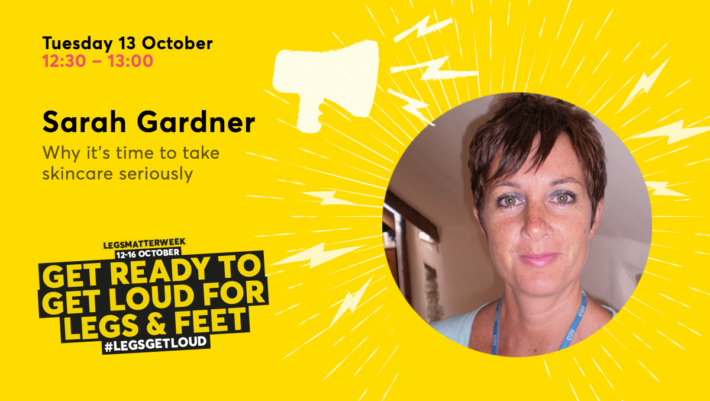 What's it about?
"Look after your skin and your skin will look after you"
Our skin acts as a barrier that protects us from wear and tear, infection and ultraviolet rays –  but it needs to be looked after if we want to avoid skin problems. This session will explore some of the common skin conditions you may get on your legs and feet, and give you practical solutions on how to keep your skin healthy.
Who's it suitable for?
Everyone, whether you're a healthcare professional, patient, friend or family member – all are welcome to this event.
Who's running this event
Your host is:
Sarah Gardner is an independent Wound Care Consultant. Previously she was Clinical lead – Community Tissue Viability, Oxford Health NHS Foundation Trust