What are your tired legs trying to tell you?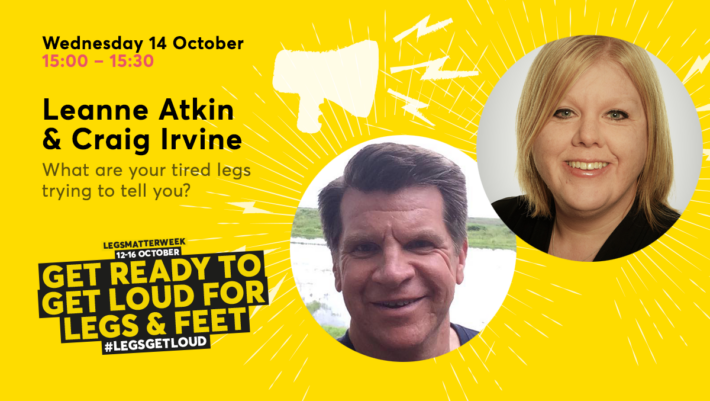 What's it about?
Did you know that tired, aching or itchy legs can actually be a sign of problems with the veins in your legs? In this session, vascular nurse consultant Leanne Atkin talks to vascular consultant, Craig Irvine about the key signs of problems with the veins and the impact this can have on leg health, as well as what modern vein treatments are available on the NHS.
Who's it suitable for?
Everyone – whether you're struggling with varicose veins, leg ulcers or leg cramps, or you work in healthcare. This informal session will run for 20 minutes with 10 minutes for you to ask questions via the chat feature in Zoom.
Who's running this event
Your hosts are:
Dr Leanne Atkin, Vascular Nurse
Mr Craig Irvine, Vascular Consultant
The Society of Vascular Nurses (SVN). The SVN is a professional, membership organisation for vascular nurses throughout the UK who provide optimal care for vascular diseases. Through their culture of sharing, they offer excellence in clinical practice, education, research and professional networking in order to strive for optimal care for patients with vascular disease.