What are the differences between lipoedema, lymphoedema and obesity?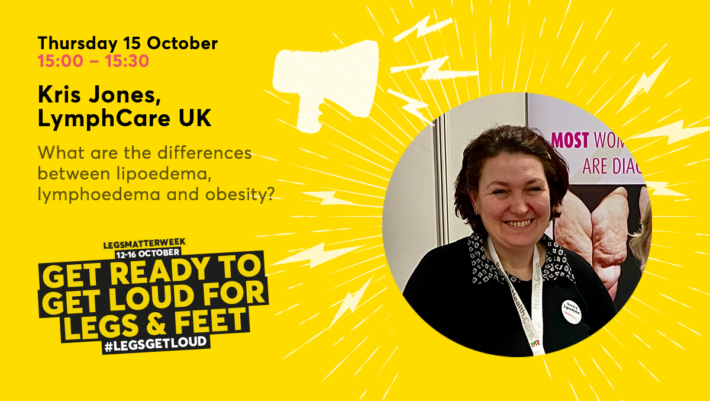 When's it taking place
Date: Thursday 15 October
Time: 15:00 – 15:30
Duration: 30 minutes
Format: Zoom session with live Q&A
What's it about?
Lipoedema, Lymphoedema and Obesity can appear to be very similar, but understanding the differences and reaching an accurate diagnosis is essential for both patients and healthcare professionals. Wearing her many hats, as a patient, Nurse Consultant to Lipoedema UK and Lymphoedema specialist Kris Jones, Managing Director of Lymphcare understands the need for an accurate diagnosis better than most. This talk will enlighten both patients and healthcare professionals on the differences and best treatment pathway.
Who's it suitable for?
Everyone – Patients, their families,  primary healthcare professionals, especially community and practice nurses and GPs
Who's running this event
Your host is:
Kris Jones, Lymphoedema Nurse Specialist/Managing Director LymphCare UK