Understanding your leg ulcer treatment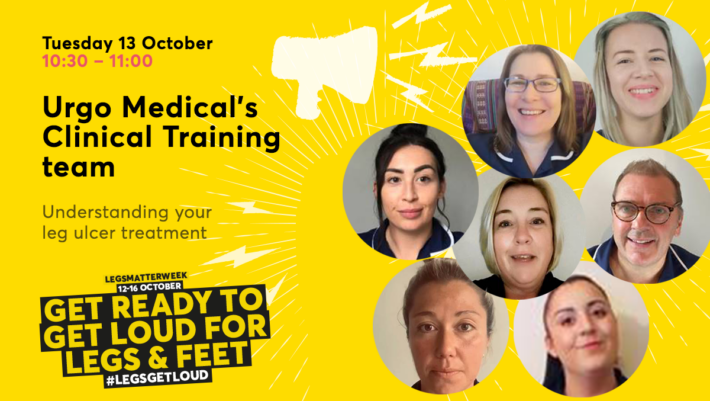 What's it about?
Urgo Medical's Clinical Training team want to help patients understand more about their leg ulcers!
This short video will give you a brief overview of the following:
What is a leg ulcer?
Understanding the assessments involved to diagnose a leg ulcer
Understanding compression therapy
Useful exercises and tips to give your ulcer the best chance of healing
Who it's suitable for?
This session is for any patient who is currently in compression, new to compression, had a leg ulcer in the past or booked in for an upcoming assessment.
Who's running this event
Your hosts are:
Urgo Medical's Clinical Training team