The right compression matters - simplifying compression selection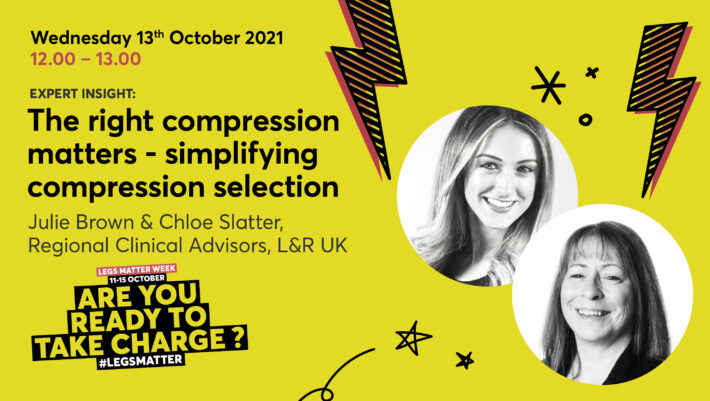 EXPERT INSIGHT in partnership with L&R
Watch on YouTube including live Q&A

What's it about?
Selecting the right compression for lower limb conditions.
The focus of this session will be identifying the signs and symptoms of lower limb condition using the CHROSS checker tool. This enables selection of the right compression solutions for people with lower limb conditions.
Who's it suitable for?
General public especially middle-aged men and women

Patients

General Practice teams
Who's running this event
Your hosts are:
Julie Brown, Regional Clinical Advisor, L&R UK
Chloe Slatter, Regional Clinical Advisor, L&R UK
Rebecca Elwell, Macmillan Lymphoedema Advanced Nurse Practitioner at the University Hospitals of North Midlands NHS Trust