The psychosocial Leg Club model for lower limb care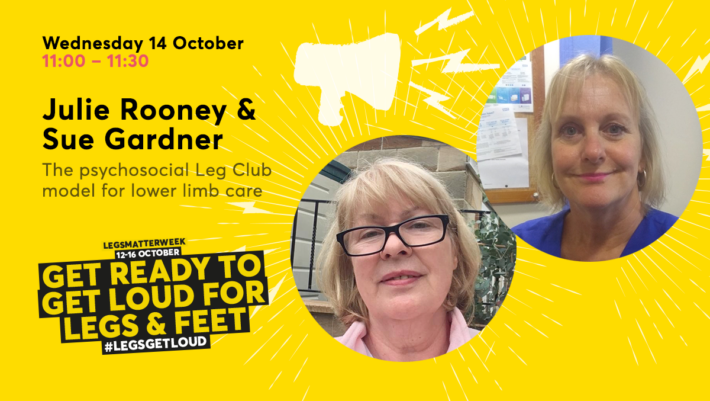 What's it about?
The social Leg Club model of lower limb care optimises wound healing and increases the individual's feeling of wellbeing and quality of life. The model is a partnership that delivers true person centred care, empowerment, enabling members to become expert partners in the process of their care, de-stigmatising their condition, encouraging informed behaviours and facilitating the sharing of sensitive and/or emotional concerns in a supportive empathic environment. In this film, Julie Rooney and Sue Gardner from the Otley Leg Club clinical team are interviewed by Julie Smith who is a Leg Club Foundation trustee.
Who it's suitable for?
Everyone.
Who's running this event
Your hosts are:
Julie Rooney, Clinical Team, Otley Leg Club
Sue Gardner, Clinical Team, Otley Leg Club