The perfect pair: learning to love hosiery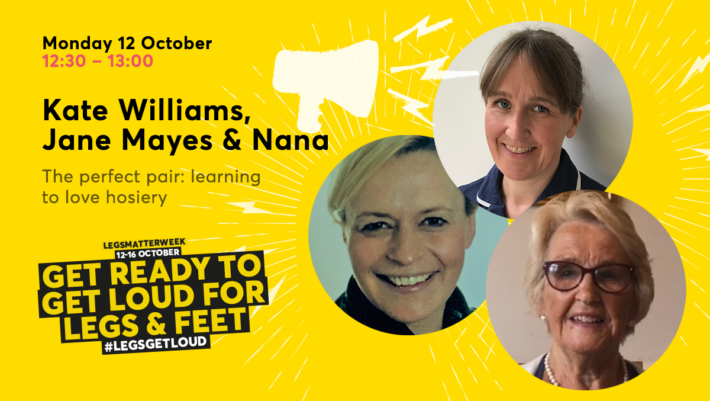 WATCH THE VIDEO ON YOUTUBE NOW
What's it about?
So many of us would benefit from compression hosiery or support socks, but many people are put off after trying one pair. In this session, we'll explore why people shouldn't give up on compression hosiery after trying just one type and how you can find the perfect pair for you. Our chat with 'Nana' highlights problems and gives solutions.
Who it's suitable for?
This session is perfect for anyone who is wearing, has tried, or needs compression hosiery. It's also ideal for clinicians who struggle with finding the right hosiery for patients.
Who's running this event
Your hosts are:
Kate Williams, Wound Clinical Nurse Specialist, Leeds Community Wound Prevention & Management Service
Jane Mayes, Clinical Specialist, Essity