The importance of mobility in lower leg and foot health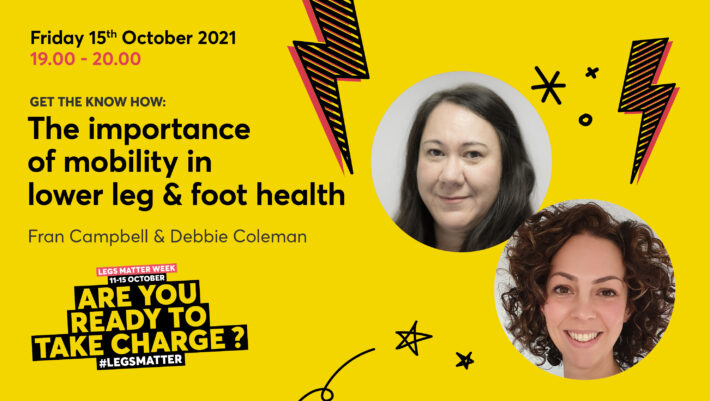 GET THE KNOW HOW
Watch on YouTube including live Q&A
What's it about?
Fran and Debbie discuss the importance of understanding your condition(s) and making small changes that can help improve mobility and health.
This will include discussion about neuropathy, vascular issues, mobility, importance of veno-muscular function, importance of compression and  footwear)
How to seek the right advice (ie: pitfalls of looking at social media etc), knowledge and advice means you have the tools to recognise and deal with issues early.
Who's it suitable for?
Patients receiving treatment from community nurses
Members of the public
Community nurses
Tissue Viability Nurses
Allied Health Professionals
Who's running this event
Your hosts are:
Fran Campbell MSc, MRCOP, Lead in Podiatry and Biomechanics, Accelerate
Debbie Coleman, Diabetic foot co-ordinator, Homerton University Hospital NHS Foundation Trust