Swelling: the one symptom you should never ignore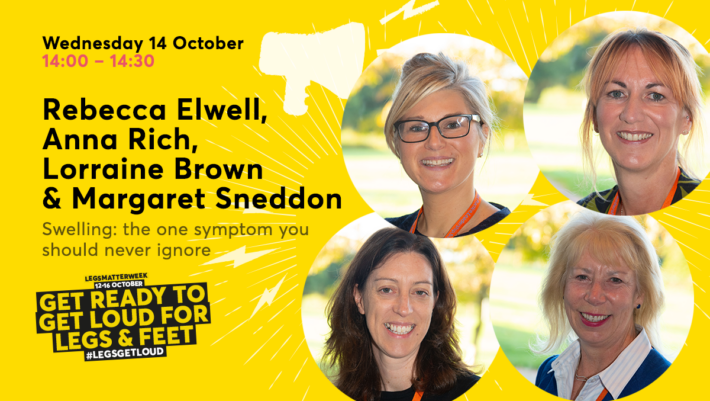 What's it about?
Swollen legs or feet is your body's way of telling you that things aren't working the way they should. It could be something minor or it could be something that requires urgent medical attention. In this session, experts from the world of lymphoedema will help you understand why swelling matters, what it means and what you need to do.
Who's it suitable for?
Everyone – whether you're concerned about swelling  or just want to know what to look out for. This session is also ideal for anyone working in healthcare who wants to learn more about lymphoedema from a team of experts. 

Who's running this event
The British Lymphology Society (BLS) – is a professional membership organisation that seeks to achieve high standards of care and equitable access to treatment across the UK and promotes early detection and intervention and, where appropriate, screening and prevention.

Your hosts are:
Margaret Sneddon, Vice Chair of the British Lymphology Society
Rebecca Elwell, Macmillan Lymphoedema Advanced Nurse Practitioner, Royal Stoke University Hospital and Trustee of the British Lymphology Society
Anna Rich, Lymphoedema Clinical Nurse Specialist and Trustee of the British Lymphology Society
Lorraine Brown, Lymphoedema Clinical Nurse Specialist, Beacon Centre, Guildford and Trustee of the British Lymphology Society