Social isolation and leg and foot conditions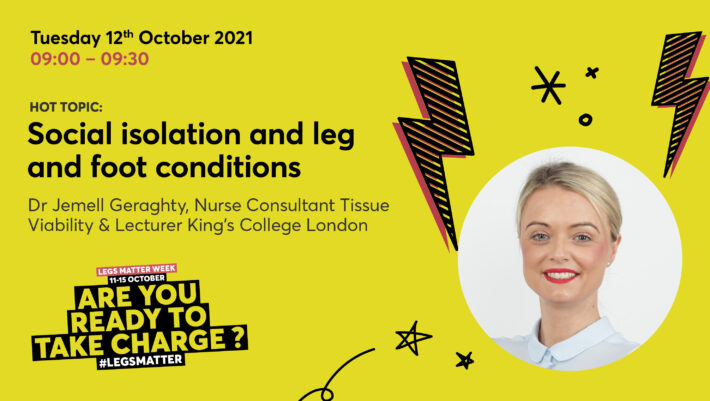 HOT TOPIC
Watch on YouTube including live Q&A
What's it about?
People of all ages, from all walks of life living with lower limb and foot conditions can experience profound periods of loneliness, self-doubt, pain and isolation. This can impact on their daily life, relationships, work and mood and can prohibit people from seeking help for their condition.
Leg and foot conditions have a significant impact on the life of the individual and the people around them, their family, carers and friends.
As we move forward from COVID-19 we must reflect on the challenges faced during this time of isolation but also look forward, with hope and positivity to what can be done to diagnose and treat conditions of the lower limb and foot.
Who's it suitable for?
People living with lower limb and foot conditions, carers, family, neighbours and friends
The volunteer & charitable sector
General practice & community teams
Who's running this event
Your host is:
Dr Jemell Geraghty, Nurse Consultant Tissue Viability & Lecturer King's College London