Shoes: the good, the bad and the ugly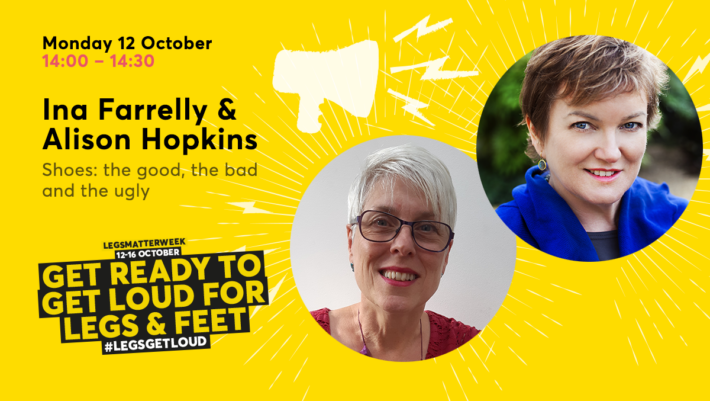 What's it about?
Humans have been making protective covering for their feet for over 3,000 years – and we're still working out how to get it right! In this fascinating session, Ina Farrelly, clinical lead of gait and biomechanics at pioneering clinic Accelerate, talks about the evolution of shoes – from protective devices to objects of desire – and what you can do to make footwear work for you. You'll learn the 'must haves' for shoes, the 'bad' shoes' to avoid, and lots of top tips for choosing shoes for swollen feet.
Who's it suitable for?
Everyone who wears or cares about shoes
Who's running this event?
Your hosts are:
Ina Farrelly – Director: Centre of Excellence & Innovation/Clinical Lead: Gait and Biomechanics
Alison Hopkins – Chief Executive
Accelerate's vision is to boldly transform chronic wound and lymphoedema care. We do this by developing and increasing access to world-class treatments and thinking in chronic wound and lymphoedema care. We're based in East London but can accept national referrals from your GP / specialist to our world-class centre where we pioneer and trial experimental new treatments for chronic wounds, lymphoedema and mobility challenges.