Promoting self-management in the treatment of chronic oedema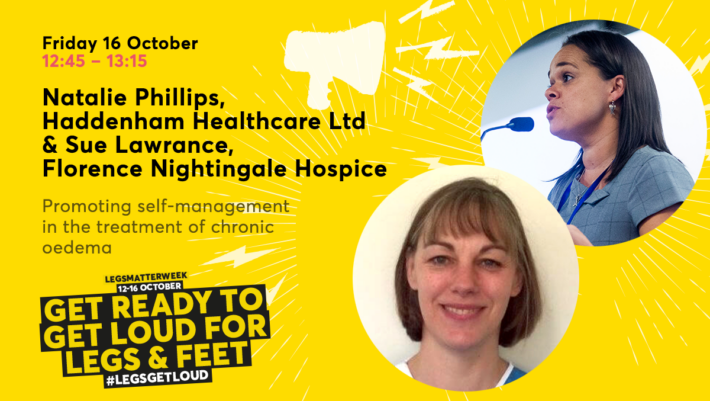 When's it taking place
Date: Friday 16 October
Time: 12:45
Duration: 30 minutes
Format: Watch live for FREE on our following channels:
What's it about?
Often those with lower limb conditions such as chronic oedema can find managing their condition challenging which can lead to treatments failing and patients being labelled as non-concordant with compression therapy. We explore what it means to self-manage, the challenges faced by patients using compression therapy, and give some useful tips in aiding self-management.
Who it's suitable for?
For both patients and clinicians who have or manage chronic oedema at home.
Who's running this event
Your hosts are:
Natalie Phillips: Independent Lymphoedema Nurse Specialist and Clinical Manager Haddenham Healthcare Ltd

Sue Lawrance: Lymphoedema Nurse Specialist, Florence Nightingale Hospice