Promoting self-management in the treatment of chronic oedema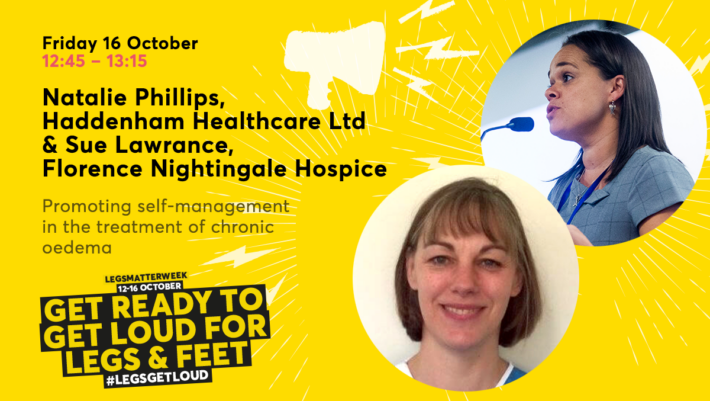 WATCH THE VIDEO ON YOUTUBE NOW
What's it about?
Often those with lower limb conditions such as chronic oedema can find managing their condition challenging which can lead to treatments failing and patients being labelled as non-concordant with compression therapy. We explore what it means to self-manage, the challenges faced by patients using compression therapy, and give some useful tips in aiding self-management.
Who it's suitable for?
For both patients and clinicians who have or manage chronic oedema at home.
Who's running this event
Your hosts are:
Natalie Phillips: Independent Lymphoedema Nurse Specialist and Clinical Manager Haddenham Healthcare Ltd

Sue Lawrance: Lymphoedema Nurse Specialist, Florence Nightingale Hospice