Painful heels: what you need to know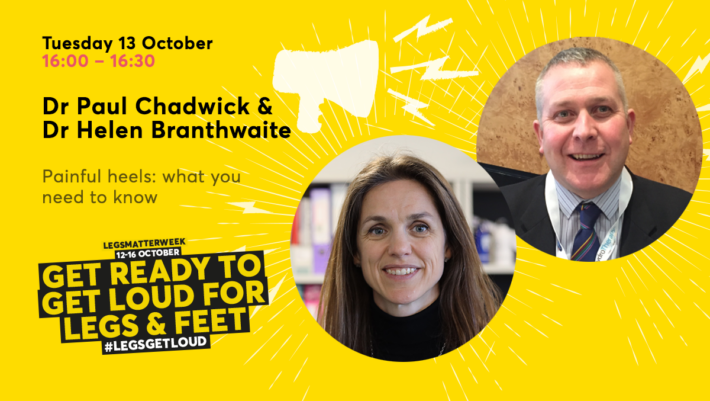 What's it about?
Painful heels cause a lot of problems for people's mobility, this chat will look at the common reasons people get heel pain and what you can do about resolving it.
Who it's suitable for?
People who have or had heel pain and want to try and improve it and to stop it coming back.
Who's running this event
Your hosts are:
Dr Paul Chadwick, Clinical Director The College of Podiatry
Dr Helen Branthwaite, Course Lead Clinical Biomechanics University of Staffordshire