Neuropathy – a world without pain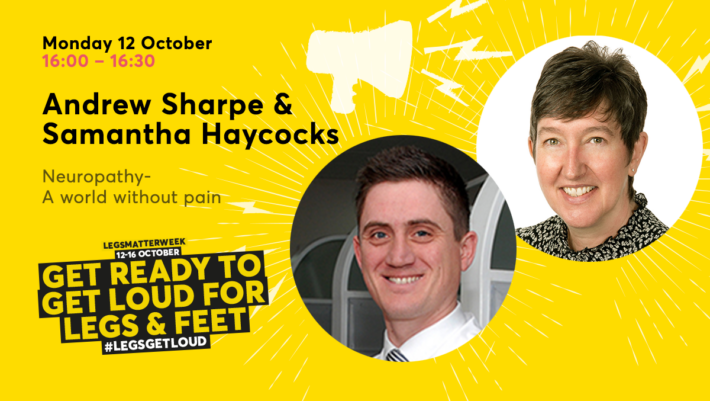 What's it about?
Samantha and Andrew will discuss what neuropathy is, the causes and implications that neuropathy can have in the foot.
Who's it suitable for?
Anyone who has or suspects they have loss of sensation in their feet or legs anyone caring with a long term conditions.
Who's running this event?
Your hosts are:
Samantha Haycocks – Consultant Podiatrist
Andrew Sharpe – Advanced Podiatrist