More than socks: why compression is a game-changer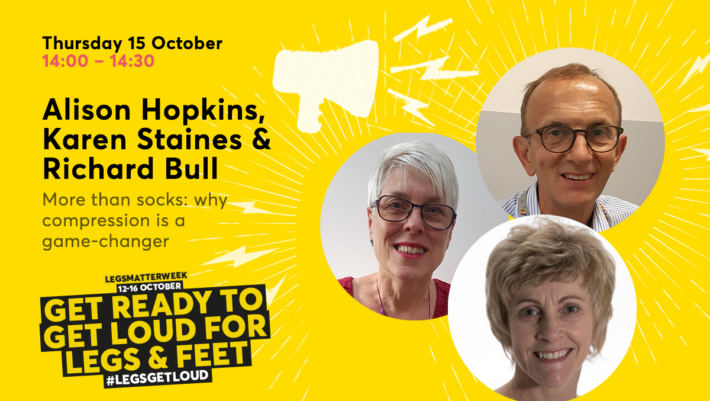 What's it about?
Compression is not just a bandage or a sock. It is an essential part of treatment. This session looks at why compression is one of the most exciting treatments around, what are the challenges in getting it right, and what you can do to make sure you get the level of compression that you need.
Who's it suitable for?
Everyone – whether you're using compression or just want to find out more about it. This session is also perfect for anyone working in healthcare who wants to learn more about compression from the experts.
Who's running this event
Your hosts are:
Alison Hopkins – Chief Executive, Accelerate
Karen Staines – Director: Education & Research /Clinical Lead Wound Care, Accelerate
Richard Bull – Consultant Dermatologist, Accelerate
We have a clear vision at Accelerate – Our vision is to boldly transform chronic wound and lymphoedema care. And we do this by developing and increasing access to world-class treatments and thinking in chronic wound and lymphoedema care. We're based in East London but can accept national referrals from your GP / specialist to our world-class centre where we pioneer and trial experimental new treatments for chronic wounds, lymphoedema and mobility challenges.