Making Legs Matter - a case for change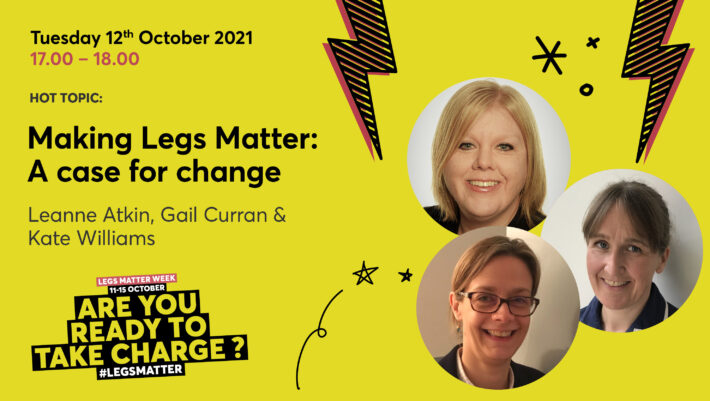 HOT TOPIC
Watch on YouTube including live Q&A
What's it about?
Every day, the quality of life for thousands of people is compromised by the lack of support and advice on the prevention and management of lower-leg and foot conditions. This can be compounded by failure to provide correct diagnosis and treatment.
For patients, this, in reality, can mean months and often years of potentially unnecessary pain and suffering.
For healthcare practitioners, this continuing trend of failed management results in hours of activity with no tangible end in sight either for them or the patient in terms of resolution.
The Legs Matter coalition was founded in 2017 to raise the profile of this challenge and to begin to work with systems to address this.
Who's it suitable for?
Patients receiving treatment from community nurses

Members of the public

Community nurses

Tissue Viability Nurses

Allied Health Professionals
Who's running this event
Your hosts are:
Dr Leanne Atkin, PhD, MHSc, RGN, Vascular Nurse Consultant/Research Fellow, Mid Yorks NHS Trust/University of Huddersfield
Gail Curran, Vascular Specialist Nurse, Vice President of The Society of Vascular Nurses
Kate Williams, Tissue Viability Nurse – Leeds Community Healthcare Trust and Lecturer – University of Huddersfield