Life lessons from a leg ulcer warrior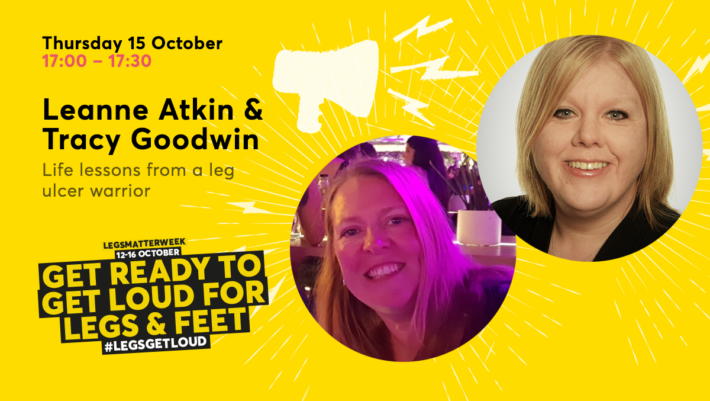 What's it about?
Living with a leg ulcer can impact every part of your life. Legs Matter patient champion Tracy Goodwin spent many years battling a leg ulcer before finally experiencing healing. Tracy shares her story with vascular nurse consultant Dr Leanne Atkin and gives us an insight into what life is really like with a leg ulcer.
Who's it suitable for?
Everyone – whether you're struggling with a leg ulcer yourself or know someone who is, this session will give you an opportunity to hear the story of someone who has been on this journey.  It's also ideal for anyone working in healthcare who wants to better understand the lived experience of patients with leg ulcers.
Who's running this event
Your hosts are:
Dr Leanne Atkin, Vascular Nurse
Tracy Goodwin, patient