Leg ulcer prevention and management; perspectives on self care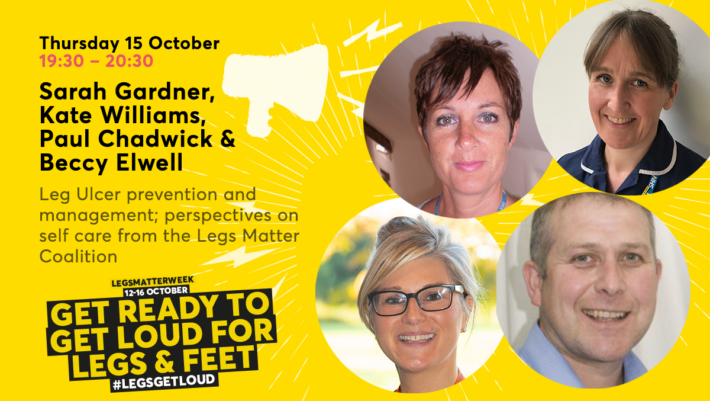 WATCH THE VIDEO ON YOUTUBE NOW
What's it about?
Join the Legs Matter Coalition for expert perspectives on how you can be a part of the self care revolution and transform outcomes for patients.
Legs always matter! Reflections on the opportunity for self-care in a post-covid era –

Sarah Gardner

Self care solutions: How to select the best solution for your VLU patients –

Kate Williams

Best foot forward! The Podiatrist's view on self care –

Paul Chadwick

Supported Self care: Empowering patient's to successfully self care –

Rebecca Elwell

Questions to the panel and close
Who it's suitable for?
Everyone.
Who's running this event
Your hosts are Legs Matter coalition members:
Sarah Gardner, Tissue Viability Society (TVS)
Kate Williams, Tissue Viability Society (TVS)
Paul Chadwick, College of Podiatry
Rebecca Elwell, The British Lymphology Society (BLS)