How to live well with lymphoedema: success stories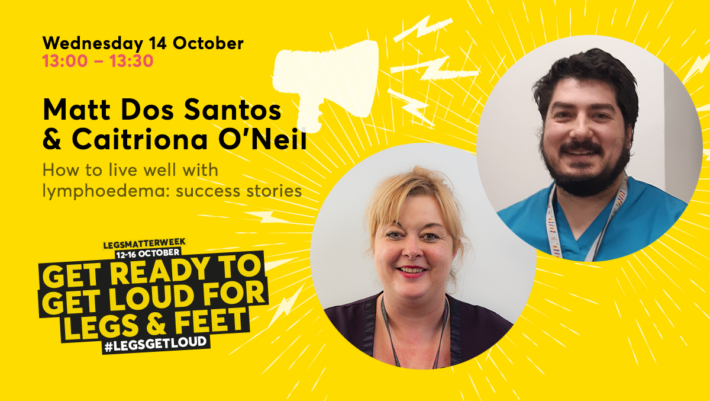 What's it about?
Matt Dos Santos is a senior lymphoedema practitioner who has transformed the lives of patients with lymphoedema. Matt discusses what he has learnt from people about the important changes they have made and how you can take steps to gain greater control on your own lymphoedema journey.
Who's it suitable for?
Everyone – this session is for anyone who's living with lymphoedema, knows someone who is or just wants to find out more. This session is also ideal for anyone working in healthcare who wants to learn more about lymphoedema and how to manage it.
Who's running this event
Your hosts are:
Matt Dos Santos , Senior Lymphoedema Practitione, Accelerate
Catriona O'Neill, Director: Community Hub/Clinical Lead Lymphoedema, Accelerate
We have a clear vision at Accelerate – Our vision is to boldly transform chronic wound and lymphoedema care. And we do this by developing and increasing access to world-class treatments and thinking in chronic wound and lymphoedema care. We're based in East London but can accept national referrals from your GP / specialist to our world-class centre where we pioneer and trial experimental new treatments for chronic wounds, lymphoedema and mobility challenges.