How to check your legs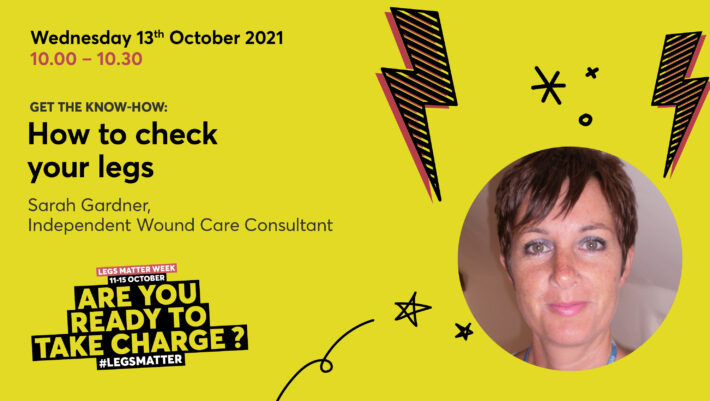 GET THE KNOW-HOW
What's it about?
Maintaining leg health is really important if we are to prevent certain conditions from developing or from getting worse. Keeping an eye on your legs by doing a simple 'leg check' once a week will help you identify any signs that may require advice from your local pharmacist or GP. This session will take you through each step of the leg check and will share with you some images of the common conditions that you need to look out for.
Who's it suitable for?
General public and patients, especially middle aged men and women

General practice nursing teams

Anyone interested in maintaining leg health.
Who's running this event
Your host is:
Sarah Gardner, Independent Wound Care Consultant