Guided meditation for relaxation and pain management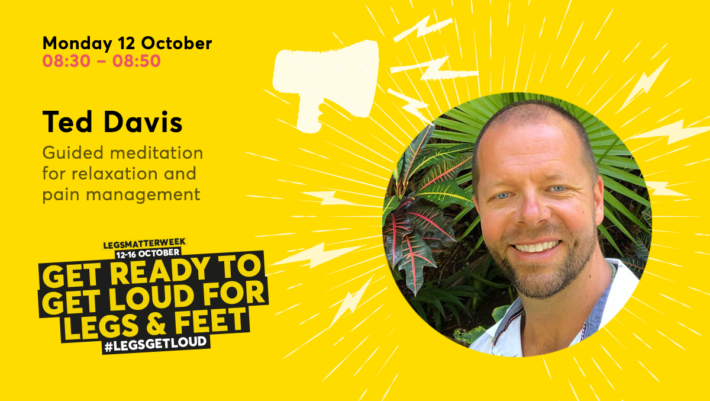 What's it about?
Meditation and breathwork can be helpful in managing pain and stress. In this session, Yoga and meditation teacher Ted will guide you through some simple breathing exercises and a short meditation designed to help release tension in the body and leave you feeling more relaxed and rejuvenated.
Who's it suitable for?
Everyone – you don't need any special equipment to meditate. Just a quiet space where you can either lie down or sit comfortably for 15 -20 minutes.
Who's running this event
Ted Davis is a yoga and meditation teacher from Brighton, UK via Canada. Ted runs Yoga Palmeira, which offers daily online yoga and meditation classes that anyone can join.