Going beyond compression to heal wounds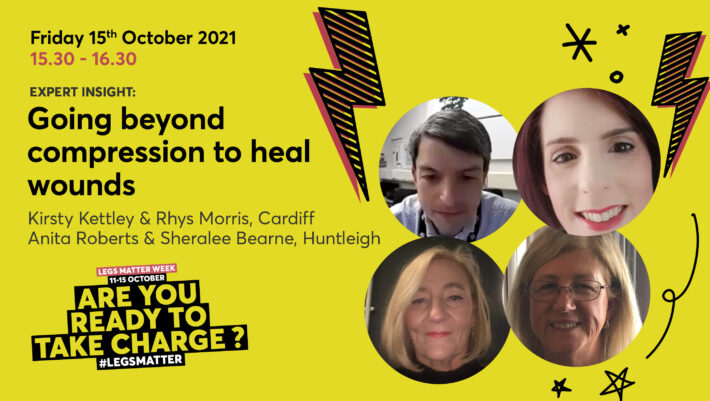 EXPERT INSIGHT in partnership with Huntleigh
Watch on YouTube including live Q&A

What's it about?
This session will explain how venous and lymphatic return works. We will talk about the assessment and management of some 'hard to heal' patients stressing the importance of accurate assessment and will talk about some of the special therapies including intermittent pneumatic pressure which can help healing.
We will also talk about the need to do something different if compression therapy alone is not working.
Who's it suitable for?
General public

Patients

Clinicians
Who's running this event
Your hosts are:
Dr Rhys Morris, Consultant Clinical Scientist, University Hospital of Wales, Cardiff
Anita Roberts RN, National Sales Manager & Clinical Advisor, Huntleigh
Cher Bearne, Clinical Sales Specialist – WoundExpress, Huntleigh
Kirsty Kettley RGN, Senior Research Nurse, Welsh Wound Innovation Centre
Sarah Gardner, Independent Wound Care Consultant