General foot health advice from two podiatrists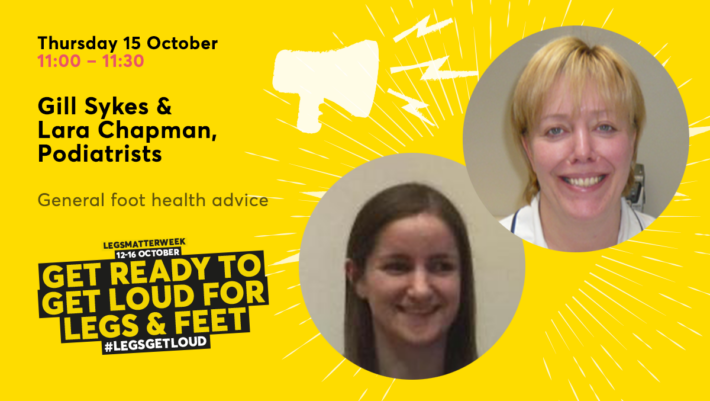 What's it about?
So many of us have some sort of problem with our feet. We will look at general foot problems and some simple solutions to avoid your feet or the feet of your patients getting worse. Many people do not appreciate their feet until something goes wrong, and the aim is to give some helpful preventative tips.
Who's it suitable for?
Everyone who would like to learn about looking after their feet
Who's running this event?
Your hosts are:
Gill Sykes – Senior Podiatrist, Harrogate & District NHS Foundation Trust
Lara Chapman – Podiatrist, Harrogate & District NHS Foundation Trust