Experiencing homelessness and living with a leg ulcer – a day in the life of "David"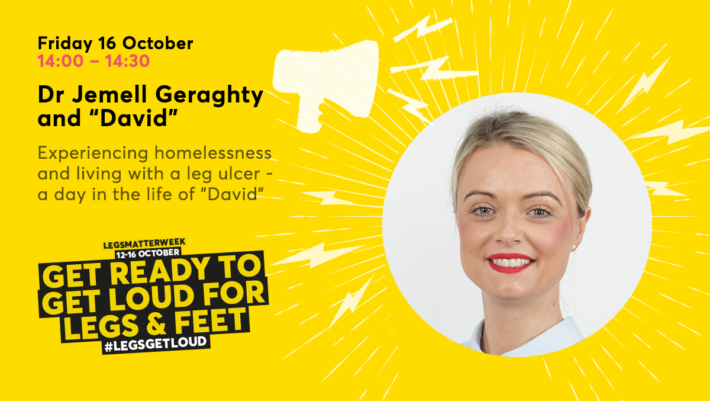 What's it about?
Anyone can develop a leg ulcer and it is important to include populations with different medical backgrounds. This event presents the experience of a young gentleman who has a leg ulcer as a result of injecting in the legs. Life is hard living with a leg ulcer; can you imagine being homeless and having an open wound? At the moment wound care is not commissioned in its own right as a physical health need for people experiencing homelessness. Specialist services are in short supply and this means that patients may often not be receiving care for their leg ulcer. We need to highlight wound and leg ulcer services for all patients with particular emphasis on marginalised populations such as people experiencing homelessness, prisoners and people with a history of injecting in the lower limb. We are delighted and privileged to be able to share a pre-recorded conversation between Dr Jemell Geraghty and David on living with a leg ulcer. There will be live Q&A with Jemell after the recording.
Who it's suitable for?
Everyone.
Who's running this event
Your hosts are:
Dr Jemell Geraghty
"David"