Don't just sit there!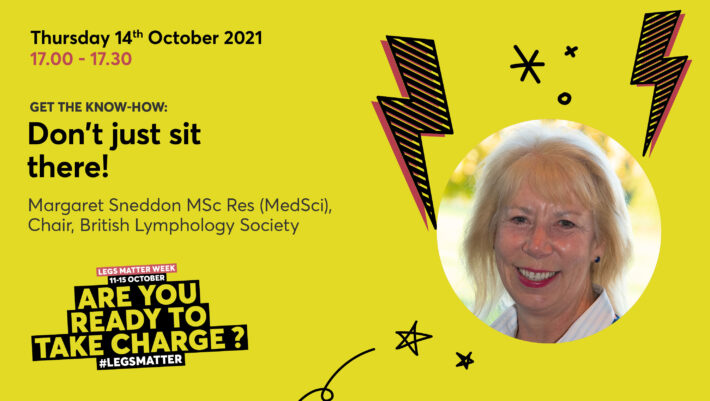 GET THE KNOW HOW
Watch on YouTube including live Q&A
What's it about?
Everyone is aware of the health benefits of being active. Despite this, many of us will be less active than we should be.
We will examine why movement and activity is so essential in the prevention and resolution of oedema and therefore has a key role to play in the management of chronic oedema and wounds of the lower limb.
It will also consider how we might enhance our success in motivating a diverse range of patients to be more active and keep their lymphatic system healthy and effective.
Who's it suitable for?
Desk workers who spend a lot of time sitting down
Patients
Members of the public
Healthcare professionals
Who's running this event
Your host is:
Margaret Sneddon MSc Res (MedSci), Chair, British Lymphology Society