Wounds, or diabetic ulcers on the foot which are not healing
We all get wounds on our feet, sometimes from shoes that have rubbed or by injuring our feet in some other way. Although walking and wearing shoes might slow down healing a bit these wounds should take no more than 4 weeks or so to heal. If your wound is taking longer to heal or there are no signs of healing, it might be a sign of an underlying problem that needs investigating.
What causes diabetic foot ulcers?
One cause of poor healing in the lower leg is when not enough blood is getting to our feet. Blood travels from our heart to our feet through our arteries. If our arteries become too narrow, our skin will not get enough blood to allow the wound to heal as normal.
Arteries can become 'furred' up by the build-up of fibrous and fatty material inside the arteries (atherosclerosis). Atherosclerosis is the underlying condition that causes heart disease such as heart attacks and strokes as well as affecting the arteries that supply the legs. This is called peripheral arterial disease.
You can read more about peripheral arterial disease on NHS Choices and on the British Heart Foundation website.
Diabetes
Peripheral arterial disease is a known complication of diabetes. You can read more about peripheral arterial disease and diabetes on NHS Choices and on the Diabetes UK website.
Diabetes can also cause loss of sensation (neuropathy) so you may not notice when you injure your foot because you cannot feel the pain.
What do foot ulcers look like?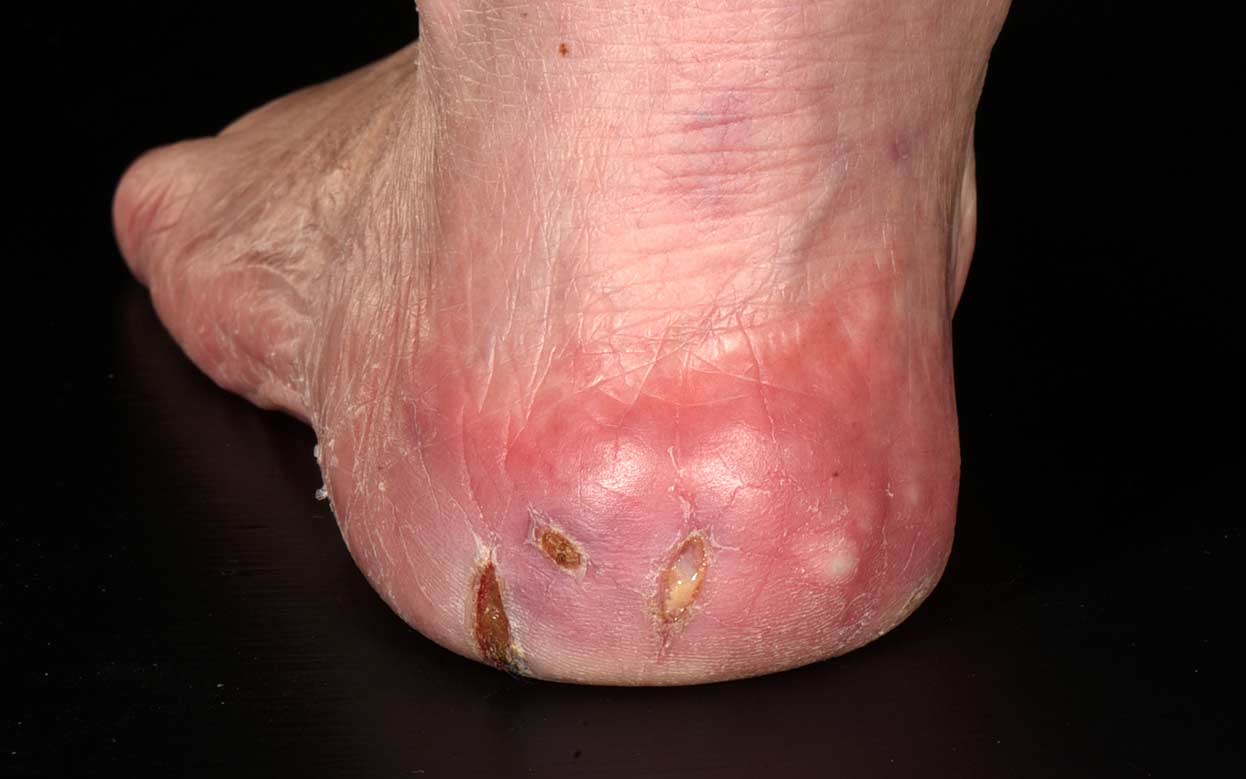 Getting diagnosed with a foot ulcer
If you have a wound on your foot that is not healing, make an appointment at your GP practice or with a podiatrist. You may be given an appointment to see the nurse rather than the doctor as they (and podiatrists) are often responsible for caring for patients with leg and foot problems.
If you know you have diabetes and you have a wound on your foot, then you should seek advice from your healthcare professional urgently (i.e. within 1 day).
Make sure you remove any nail polish from your toenails before your appointment.
When you see the nurse, podiatrist or doctor, they should:
Ask about your symptoms and how long you have had problems
Examine your lower legs
Do a special test called a Doppler Ultrasound. This test compares blood flow in your ankle with that in your arm to find out if there are blood flow problems in your lower leg. You may have to come back to have your Doppler test on another day or at another clinic but you should have this test within a few weeks of your first appointment
Test how much sensation you have in your feet
You might also be offered some more tests to rule out other health problems that can affect your legs, including diabetes, anaemia, thyroid, kidney and cholesterol problems.
If your GP practice thinks you have problems with your arteries, they may refer you for further vascular tests at your local hospital or specialist clinic.
Treatment – what treatment will I be offered for my foot ulcer?
You should be referred to a specialist podiatrist and / or vascular service to look into why your foot wound is not healing. Treatment may involve:
Specialist footwear and / or insoles
Removal of any dead tissue (debridement)
Dressings
Exploration of any other medical conditions
Antibiotics – only if the wound is infected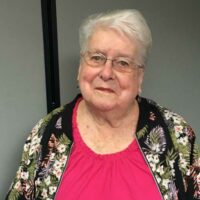 Read Daphne's story – "A cut on my foot from a seashell led to me losing part of my foot"
Further reading around (diabetic) foot ulcers
You can find out more about how to look after your feet:
Diabetes UK (Web page)
Top tips for foot care (PDF download)
Tips on choosing the right footwear (Web page)
Dowload this page as a pdf to print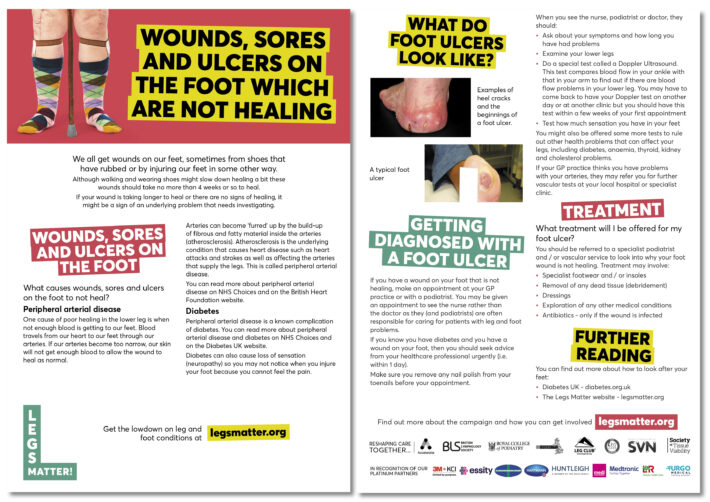 Other support
British Heart Foundation The British Heart Foundation were founded in 1961 by a group of medical professionals wanting to fund extra research into the causes, diagnosis, treatment and prevention of heart and circulatory disease. Today they are the nation's heart charity and the largest independent funder of cardiovascular research.

Contact details
0300 330 3322
supporterservices@bhf.org.uk
Find out more on the British Heart Foundation website
Diabetes UK Diabetes affects more people than any other serious health condition in the UK. More than dementia and cancer combined.

Diabetes UK are the leading UK charity for people affected by diabetes it's their responsibility to lead the fight against the growing crisis. And this fight is one that involves all everyone – sharing knowledge and taking diabetes on together.

Contact details
0345 123 2399
helpline@diabetes.org.uk
Find out more on the Diabetes UK website
NHS Choices the official NHS website, which provides vital information and support about leg and foot signs and other symptoms.
Contact details
Call 111 - for non-emergency medical advice
Find out more on the NHS Choices website
Tell us what you think
If there's anything you want to ask us or tell us, whether it's a suggestion about our website, a complaint, or a compliment, drop us a line at
support@legsmatter.org