Diabetic foot ulcers: patients with non-healing wounds
If your patient has a non-healing wound on their foot, it is very likely to be caused by peripheral arterial disease, which is a known complication of diabetes. 
Diabetes can also cause loss of sensation (neuropathy) so patients may not notice when they injure your feet.
Less commonly, wounds on the feet can also be caused by venous disease or rarer causes of ulceration.
Assessment of a patient with possible foot ulcers
Most people with a non-healing foot wound need to be urgently referred to a podiatrist who will act as the gatekeeper to the wider multidisciplinary team.
You should carry out an initial assessment that includes an examination of both feet to look for evidence of:
If you need to carry out further assessment, you should include:
X-rays or other scans to determine any deep tissue (e.g. bone) involvement
Microbial culture
Gait analysis
Pressure mapping
What do foot ulcers look like?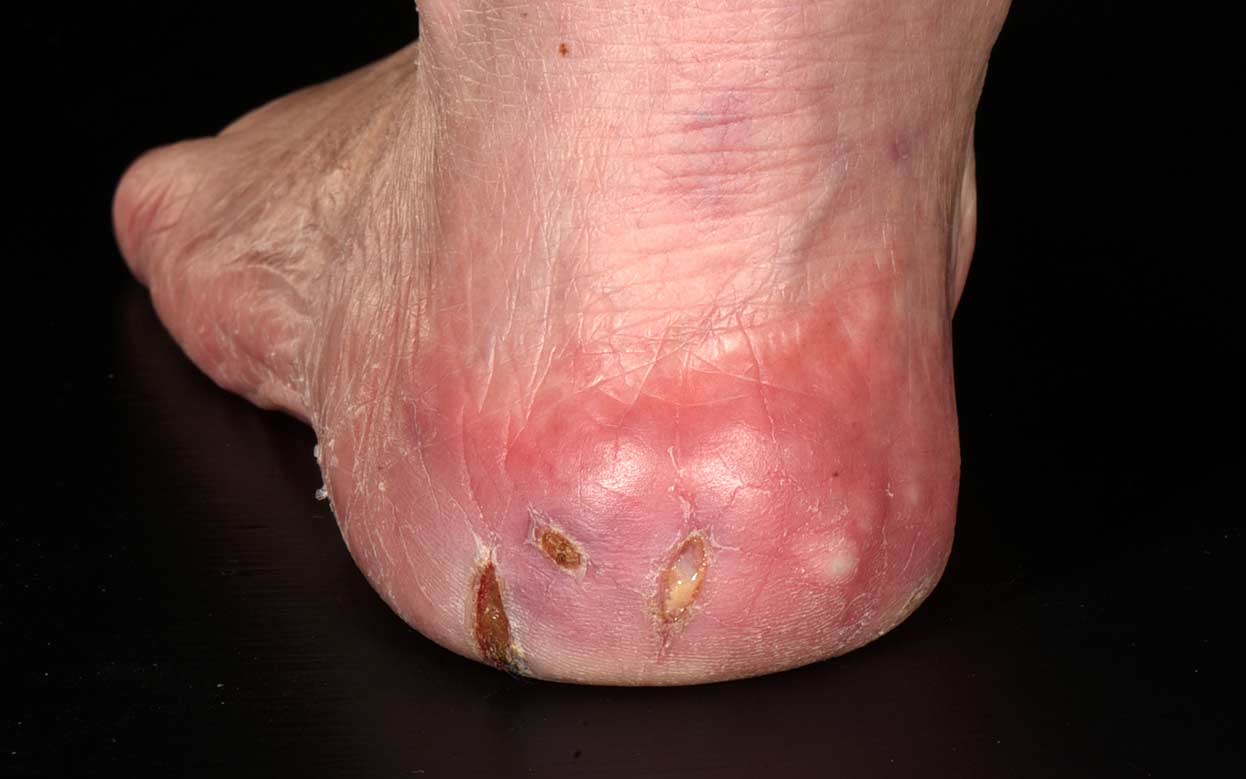 Treatment of foot ulcers
There are six main components to the treatment of any foot-related wound. Treatment should address all six to optimise the chance of wound healing:
Management of the underlying condition or cause e.g. control of diabetes, optimising blood flow, management of the oedema etc.
Debridement of the wound. This is the removal of material from within and around the wound such as slough, biofilm and callus which can impede wound healing.
Good management of wound symptoms through appropriate dressing selection or adjunctive therapies.
Managing bioburden and keeping the wound free from infection.
Offloading or deflecting pressure away from the wound. This may involve shoe adaptations, inserts and often casted devices are required.
Compression therapy where peripheral arterial disease has been excluded. This may include the need for toe garments
Diabetic foot wounds have a particularly high recurrence rate of around 40% at one year and up to 75% by year five. It is therefore more helpful to think of a diabetic foot ulcer as being in 'remission' rather than 'healed'
You should place a patient who has suffered a chronic foot wound into a protective foot care programme. It's also important that they have regular podiatry visits, footwear and orthotic reviews and that the risk factors such as diabetes are kept under control.
Patients who have diabetes or peripheral arterial disease and a foot wound are at increased risk of cardiovascular incidents such as stroke and heart attack and should have their cardio-vascular risks modified.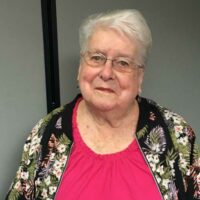 Read Daphne's story – "A cut on my foot from a seashell led to me losing part of my foot"
Clinical guidelines for foot ulcers
These guidelines give you a useful overview and more detailed information on peripheral arterial disease and diabetic feet:
Research surrounding foot ulcers
There is research evidence to support practice including a number of systematic reviews about diabetic foot ulceration and peripheral arterial disease.
The Cochrane Library publishes systematic reviews about the effectiveness of many treatments for diabetic foot ulcers and summarises this in a useful 'Evidently Cochrane' paper (Web page)
Publications & Evidence for foot ulcers
We've carefully curated resources to help in your everyday work.
Patient information for foot ulcers
The patients, family and friends section has lots of useful, accessible information for your patients.
Download a patient information leaflet as a pdf to print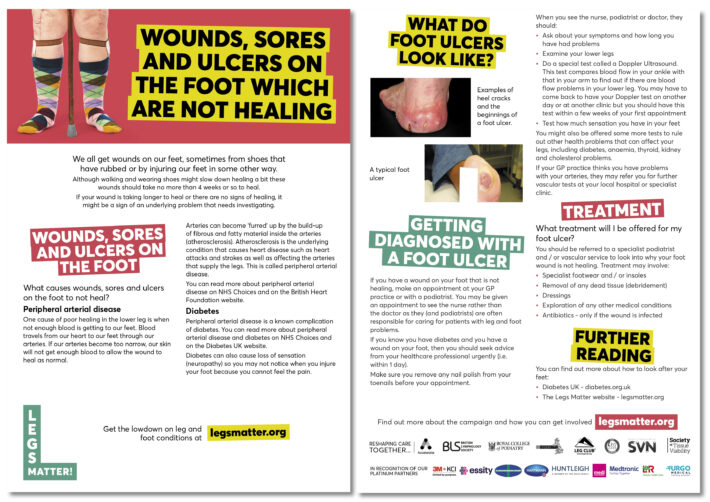 Other support
Accelerate We have a clear vision at Accelerate – Our vision is to boldly transform chronic wound and lymphoedema care. And we do this by developing and increasing access to world-class treatments and thinking in chronic wound and lymphoedema care. We're based in East London but can accept national referrals from your GP / specialist to our world-class centre where we pioneer and trial experimental new treatments for chronic wounds, lymphoedema and mobility challenges.
Contact details
020 3819 6022
hello@acceleratecic.com
Find out more on the Accelerate website
Tell us what you think
If there's anything you want to ask us or tell us, whether it's a suggestion about our website, a complaint, or a compliment, drop us a line at
support@legsmatter.org