Free GP surgery and pharmacy pack
Get your free Legs Matter information pack
We've developed a series of posters and leaflets, which are ideal for GP surgeries and pharmacies.
Order this free pack and use it to give to patients or pimp your notice boards and display points with the most informative and best looking content in town!
What's in the pack?
Making Legs Matter – A case for system change and transformation in lower-limb management
2 Patient leaflets – Knees to Toes: what you need to know
4 patient leaflets – 3-point leg check
4 patient leaflets – take charge of your leg and foot health today
1 A3 poster
Send us your details and as long as you're based in the UK, we'll send you an action pack free of charge via Royal Mail.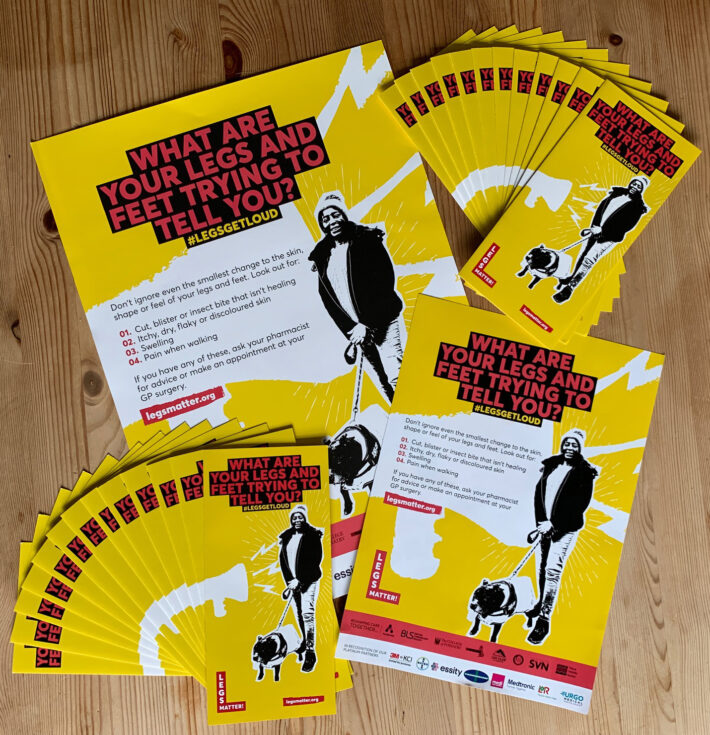 Share the message
We'd love to see how you use our materials, please do share them on Facebook, Instagram or Twitter using the #legsmatter hashtag.
"*" indicates required fields
Tell us what you think
If there's anything you want to ask us or tell us, whether it's a suggestion about our website, a complaint, or a compliment, drop us a line at
support@legsmatter.org